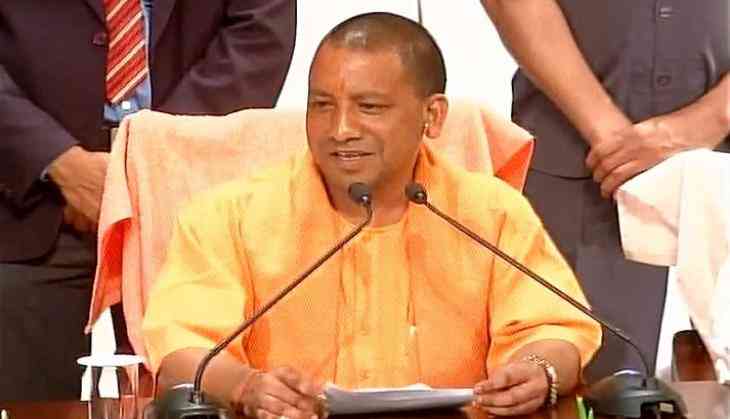 Post assuming office as Chief Minister of Uttar Pradesh, Yogi Adityanath will meet Prime Minister Narendra Modi in the Parliament today.
Adityanath who will be in the national capital today and is scheduled to meet Union Finance Minister Arun Jaitley at 11.30 am, following which he will call on Prime Minister Narendra Modi at 12: 10 pm approximately.
At 12: 40 pm he will meet Union Home Minister Rajnath Singh at his residence, after which he will holds talks with President Pranab Mukherjee at 1:30 pm.
The Chief Minister later in the day will meet Bharatiya Janata Party (BJP) president Amit Shah, Union Minister for External Affairs Sushma Swaraj and party veteran Lal Krishna Advani and then depart for Lucknow by evening 5:50 pm.
Adityanath, a five-time Lok Sabha MP from Gorakhpur, on march 19 was sworn-in as the Uttar Pradesh Chief Minister while Keshav Prasad Maurya and Dinesh Sharma took oath as deputy chief ministers of the state.
-ANI