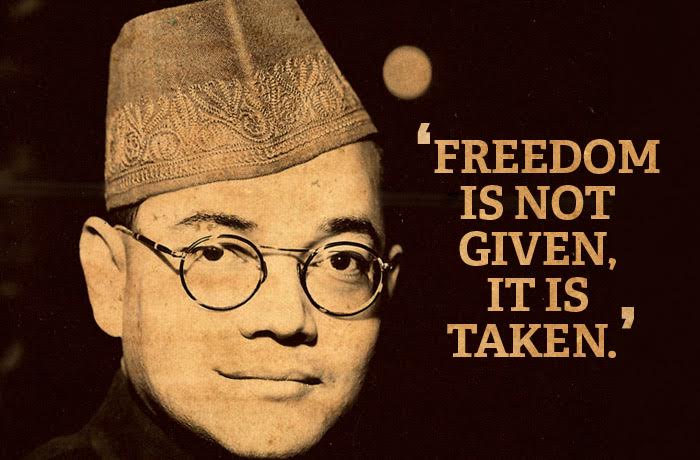 A Russian journal, 'Asia and Africa' published investigative stories claiming that Netaji was actually a British agent.
The journal claimed to be in possession of secret KGB reports that substantiated this claim and went on to say that one of Netaji's close aides was working with intelligence services of several countries at once.
Indian foreign office tried its best, which included reaching out to the deputy editor in chief of 'Asia and Africa', to prevent the article from being published.
This is a report of Sujata Mehta, the then deputy secretary at MEA, written in September 1993.
"Our embassy in Moscow reported recently that a journal [Asia and Africa] published from Moscow is likely to publish a series of articles based on classified KGB archives alleging inter alia that Netaji was an MI 6 agent and one of his close aides was a KGB agent (flag D). Our mission in Moscow would try to intercede with the journal's Editorial board to lobby against the publication of these articles, but it is unlikely that they will succeed. The MEA file notes (flag E) that an earlier approach has been made to the Russian foreign office earlier seeking information, and in January 1992 their response was "as per data available in the Central and Republic archives there is no information about the stay of the former President of the Indian National Congress, Netaji Subhash Chandra Bose in the Soviet Union in 1945 and after that."
JN Dixit, foreign secretary, MEA, also wrote a letter to the PMO in June 1993 expressing his anxiety, because 'journalists have got wind of it [the story in the journal Asia and Africa].'
He writes 'I have asked our counsellor (information) to meet the deputy editor-in-chief...I will also speak to some others'.
In the meeting that was held on 29 June 93, the Indian counsellor (information department) Ajai Malhotra posted at Moscow met the deputy editor-in-chief of 'Asia and Africa' VK Touradjev, in a bid to prevent the journal from publishing the article.
This is what the officer wrote in his report.
"Documents with him show that Netaji 'cooperated with the british', without british acquiescence Netaji could not have escaped so easily from India and lived for so long in Kabul. KGB documents confirmed this. KGB documentation confirmed that Bhagat Ram - Netaji's aide in Kabul - had served as an agent of several foreign intelligence services eg british, german, russian, italian and others.'
The editor of the journal argued that his articles would make Netaji go up in his esteem, since it showed that Netaji had fought against Fascism...against and India subservient to Germany or Japan.
The government of India seemed to have accepted the fact that the ashes in the Tokyo shrine were Netaji's and were at one time working to bring the urn back.
According to an intelligence report commissioned by the then viceroy of India, Lord Wavell, 'Bose had reached Russia under garb of an aircrash and assumed name of Ghilzai Malang.'
A letter written by Khurshed Behan, a very trusted disciple of Mahatma Gandhi, to the US journalist, Louis Fischer, which has been recently found in the archives of USA Princeton University positively asserted that Gandhiji believed till 22nd July 1946 that Netaji Subhash Chandra Bose was in Soviet Russia.
Click here to read the full file.