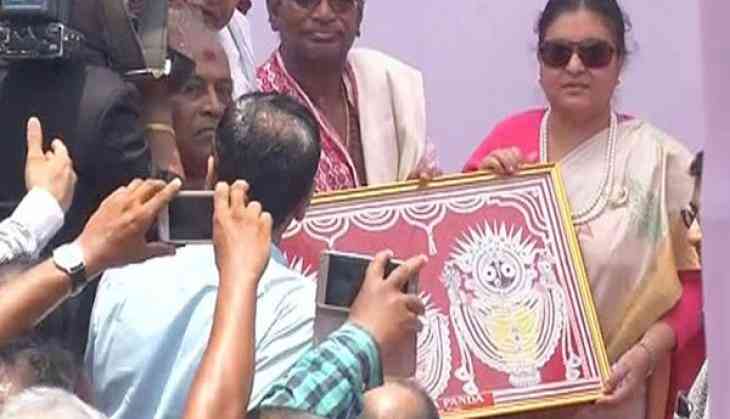 Bhandari offers prayers at Jagannath Temple, assures to help in Kasturi crisis (ANI)
Nepal President Bidya Devi Bhandari on 21 April offered prayers at the Puri Jagannath temple and assured that she would take up with her government the issue of shortage of Kasturi (musk collected from a stag's navel), an essential commodity used in rituals at the temple here.

Bhandari expressed her delight after taking the darshan of Lord Jagannath.

" President Pranab Mukherjee had invited me and I am grateful for the arrangements made by the Union and state governments and the respect I have received from the general public. I would take up the Kasturi shortage issue with the Nepal Government at the earliest," she told the media here.

Stating that both nations share cultural relationship since long, Bhandari further said that Nepal has an age-old relationship with the Jagannath temple.

"I hope both countries continue to maintain this friendly relation in the days to come," Bhandari added.

Accompanied by a high-level delegation comprising of Ministers, Members of Parliament and senior officials, the Nepal President is presently on a five-day visit to India.

The visit is taking place in the backdrop of intensified bilateral engagements both at the political and official level in recent times.

Bhandari is also scheduled to visit the Sun Temple in Konark.
-ANI