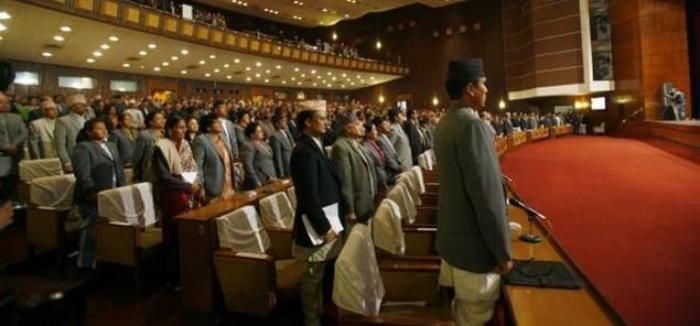 Nepal adopts news constitution, here's 5 must know facts about it
Nepal has adopted its constitution today, after 67 years of democratic struggle. It's been a long and difficult journey ridden with violence and many disagreements.
Here are some facts that you must know about the constitution of Nepal
1. The adoption is the last phase of the peace process that began in 2006 after Maoists surrendered and entered the political system. In 2008, the Maoists won elections to a constituent assembly, leading to the abolition of the 240-year-old monarchy. However, due to several differences, the assembly failed to draw up a new constitution.
2. The new Constitution has been endorsed by 85 per cent of the total 601 members of the Constituent Assembly. The Constitution will see the Himalayan nation become a secular, federal republic with seven states. The seven provinces will be finalised by a high level commission within a year. However, there is still much debate on whether the states should divided on the basis of ethnicity.
3. At least 40 people have been killed in the unrest in the run up to the adoption. The marginalised Tharu community resorted to violence to protest against the division of Tharu-majority districts in the country's proposed federal structure in Kathmandu.
4. One of the main tenets of Nepal's constitution is secularism. This has made the some Hindu groups unhappy. However, the constitution enshrines that it is the state's responsibility to protecting ancient religious practices. The constitution also accords the status of national animal to cow, considered sacred by Hindus.
5. Finally, women's rights group are not happy with the constitution because of citizenship issues for their children. Property rights, caste oppression are other points of contention.
(With inputs from PTI)