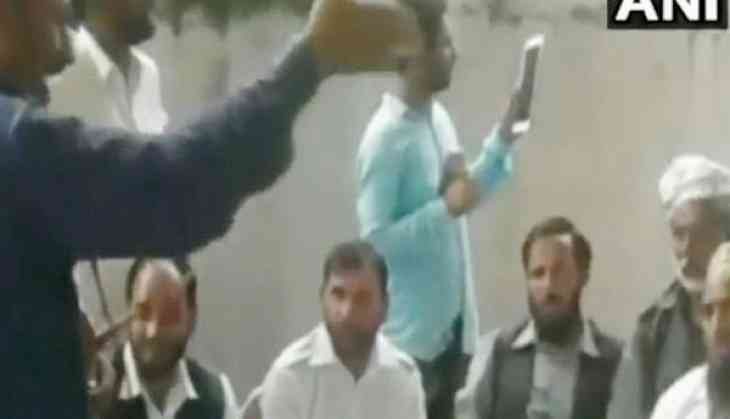 National Conference Member of Legislative Assembly (MLA) Javed Rana has criticised Prime Minister Narendra Modi calling him "killer of humanity."
"Where is the person who has killed lakhs of people in Gujarat? Now after becoming the head of the country he is calling is militant and terrorist. The biggest terrorist, biggest killer of humanity unfortunately is sitting as the Prime Minister of India," Rana said at a public gathering in Poonch district on Monday, the video of which surfaced on Thursday.
Rana, the MLA from Mendhar constituency of Jammu and Kashmir, was recently in news when he said that he will not allow hoisting of Indian flag in Kashmir if Centre scraps Article 370.
In June earlier this year, the Bharatiya Janata Party (BJP) had pulled out of its alliance with the Peoples Democratic Party (PDP) in Jammu and Kashmir, following which Mehbooba Mufti submitted her resignation as the Chief Minister of the state. The state is currently under Governor's Rule and possibly heading towards another state election.
The state went to assembly polls in 2014 end. Late Mufti Mohammed Sayeed became the Chief Minister in March 2015 by joining hands with the BJP. His party, PDP, won 28 seats and the BJP bagged 25 in a house of 87 members. His daughter Mehbooba Mufti took over the CM following the death of Mufti in January 2016.
--ANI