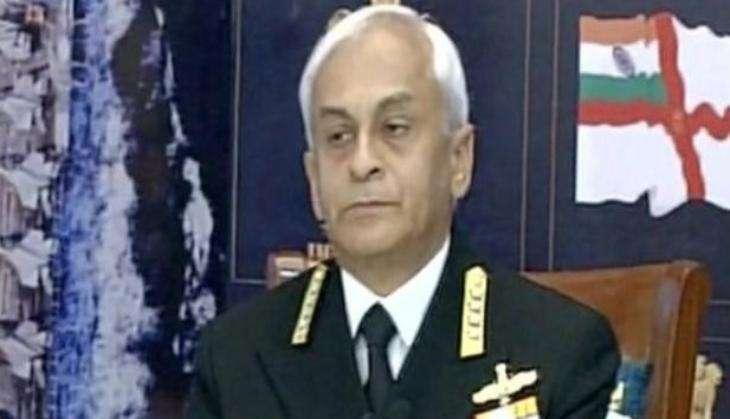 Rubbishing Pakistan's claim that India has deployed a submarine in their waters, Indian Navy Chief Admiral Sunil Lanba, on 2 December, asserted that the claims made by the estranged neighbour are bogus.
Addressing a press conference here, the Navy chief said that due to the prevailing security scenario, the Indian Navy has reviewed its deployment philosophy to proactively deter any menace.
"I would like to say that there was no Indian submarine deployed in their area as the Pakistan Navy is claiming it to be. As far as repelling the submarine of any nation goes, it is not an easy task and the claim made by the Pakistani Navy is totally bogus. Due to prevailing security scenario, the navy has reviewed deployment philosophy to proactively deter any menace," he said.
"We deploy our submarines where we need operational necessity and the need for them to be. We will continue to deploy our submarines," he added.
Admiral Lanba further said that being the largest naval power in the Indian Ocean Region (IOR) the Indian Navy is aimed at abiding by its duty to shape a positive maritime environment.
"Being the largest navy in the IOR and working with like-minded nations and navies, we remain acutely aware of our duty to shape a favourable and positive maritime environment in Indian Ocean Region," said Admiral Lanba.
Last Thursday, Pakistan naval chief Admiral Muhammad Zakaullah had termed as "unusual" an alleged effort by an Indian submarine to enter into its territorial waters and warned of retaliation if such an effort was made again.
"If India does something like this again, the Pakistan Navy will respond to protect our sovereignty," he said, speaking on the sidelines of the 9th International Defence Exhibition.
-ANI