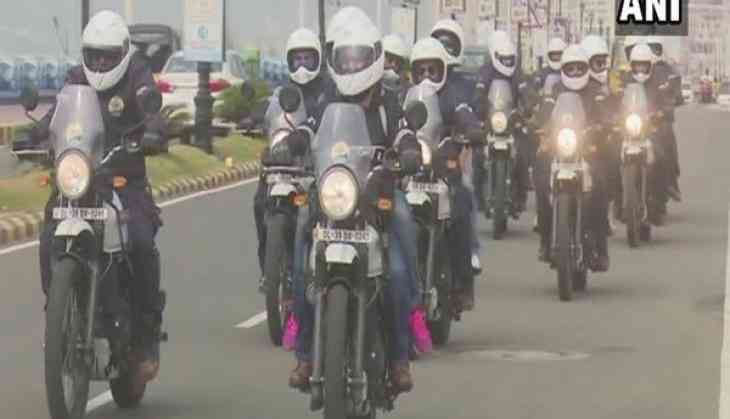 The fifth and final leg of the 600 km long motorcycle expedition organised by Indian Navy as part of Golden Jubilee Celebrations of the Western Naval Command was flagged off from Visakhapatnam.

The expedition was flagged off by Rear Admiral Mahesh Singh NM, Chief Staff Officer (Operations) Eastern Naval Command, from here on Friday.
Twenty Naval Officers including women officers with 10 motorcycles are participating in the expedition which is aimed at highlighting the importance and spreading awareness on coastal security along the coast. The expedition is divided into five legs.

The first leg of the expedition was flagged off in Mumbai on May 5 and would conclude in Kolkata on May 21. Four officers are riding the entire length from Mumbai to Kolkata while remaining are participating in various legs
During the ride, the naval personnel will be sensitising the local population regarding importance of security and how they could contribute towards the same.
(ANI)