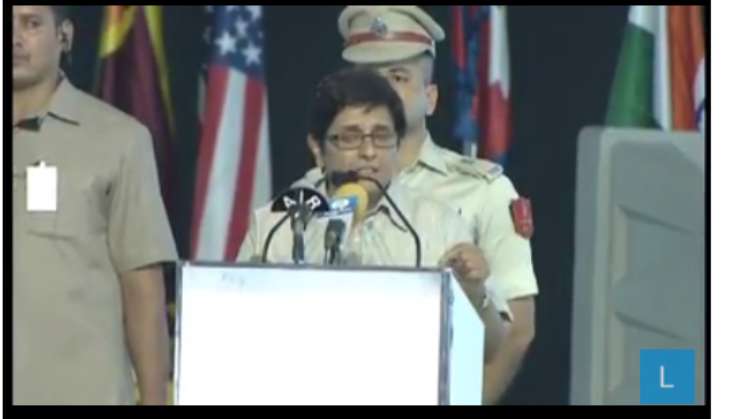 The National Women's Parliament (NWP), a three-day event being organised by Andhra Pradesh Legislative Assembly, began on 10 February 2017 in the state capital region Amaravati. The theme of the event is 'Empowering Women - Strengthening Democracy',
The vision of NWP is to enable and encourage social, political and economic empowerment of women in all strata of the society. One of the objectives of NWP is to generate new ideas, concepts, theories and ideologies for women empowerment.
An 'International Woman Icon of the World' award and 12 best young achievers awards for women in different fields will be presented at the NWP. There would be seven plenary sessions at the event with discussions on subjects like socio-political challenges in women empowerment, women's status and decision-making, building own identity and vision for the future.
On 9 February 2017, Assembly Speaker Kodela Sivaprasada Rao said that as many as 91 women parliamentarians, 401 legislators, 300 social and corporate sector women leaders from India and abroad are expected to attend the NWP, while over 10,000 "socially and politically sensitive" girl students will be networked with the leaders, "The conclave will be a common platform for women from diverse backgrounds like politics, arts and culture, sports, education, industry, media, cinema, judiciary and social sector to share their knowledge and research in the area of women's social, economic and political empowerment," he said.
"The NWP will come out with the Amaravati Declaration on women empowerment at the end of the three-day deliberations," the Speaker said.
The NWP would facilitate interaction among women from all backgrounds and girl students to sensitise the society on issues like malnutrition, social security, sexual harassment, sanitation, oppression and other gender-based problems.
"One of the objectives of NWP is to make young girls realise their potential and make them aware of the canvas where they can leave their footprints. Our endeavour is to enhance the network between eminent women and girl students to enable them to take leadership roles," the Speaker added.
Buddhist spiritual leader Dalai Lama, Union Ministers M Venkaiah Naidu and P Ashok Gajapati Raju, AP Chief Minister N Chandrababu Naidu, Puducherry Lieutenant Governor Kiran Bedi, Bangladesh Parliament Speaker Shirin Chaudhury, Gandhian Ela Bhatt, actress Manisha Koirala and many other dignitaries attended the inaugural event at Pavitra Sangamam, which was inaugurated by Prime Minister Narendra modi.
--With PTI inputs