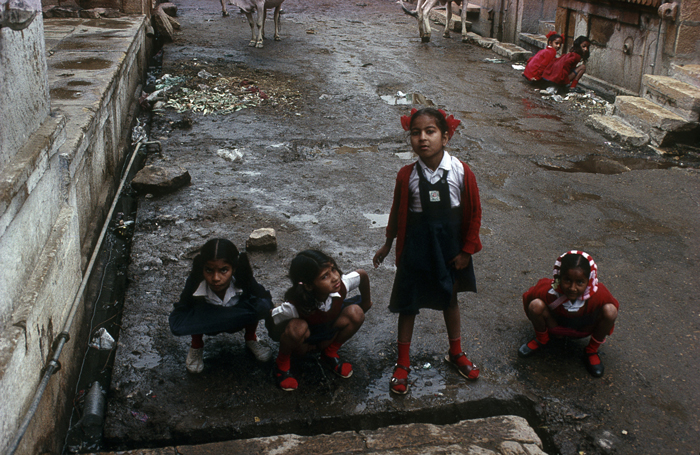 In light of the upcoming festival of Diwali, Prime Minister Narendra Modi on Sunday lauded the efforts of the fourth pillar of democracy, the media, for its efforts in propagating the 'Clean India' campaign.
"I want you to remember that last year after the festival of Diwali, the media ran a great campaign. After Diwali, wherever they saw crackers lying, they showed it and condemned it. The media ran a campaign of awakening. And the result of this campaign was that just after Diwali, a cleanliness campaign was launched," he said while addressing the nation in the 13th edition of his 'Mann ki Baat' programme.
Prime Minister Modi highlighted the initiatives by various media groups in the country for the 'Clean India' campaign.
"On Mahatma Gandhi's birth anniversary and the Clean India campaign's anniversary on October 2, I had the privilege of being a part of the 'Safaigiri Conference' by the India Today Group. They gave away the 'Clean India Award' and I saw the various kinds of activities that are going on.I congratulated the India Today group for their initiative," he said.
"Through ETV, Mr. Ramoji Rao, is promoting the work of cleanliness from the past one year. ABP News has started a programme called 'Yeh Bharat Desh Humaara' and through this they have highlighted cleanliness and created awareness," he added.
"NDTV has started an initiative called, 'Banega Swacch India'. Dainik Jagran has also consistently pursued this campaign. The Zee family has initiated 'Mission Clean India' on India TV. Our country has hundreds of news channels and thousands of newspapers. Each one of them has pursued the 'Clean India' campaign," he said further.
The Prime Minister encouraged the people of the country to make the nation the cleanest by 2019.
"Our country can become the cleanest country. And this will happen by the efforts of the countrymen. And when we will celebrate the150th Gandhi Jayanti in 2019 then all of us will proudly be able to say 'Look, we have cleaned our mother India of dirt'," he said.
The 'Swacch Bharat Abhiyan' was officially launched on October 2, 2014, at Father of the Nation Mahatma Gandhi's samadhi at the Rajghat here where the Prime Minister himself cleaned the road.
-ANI