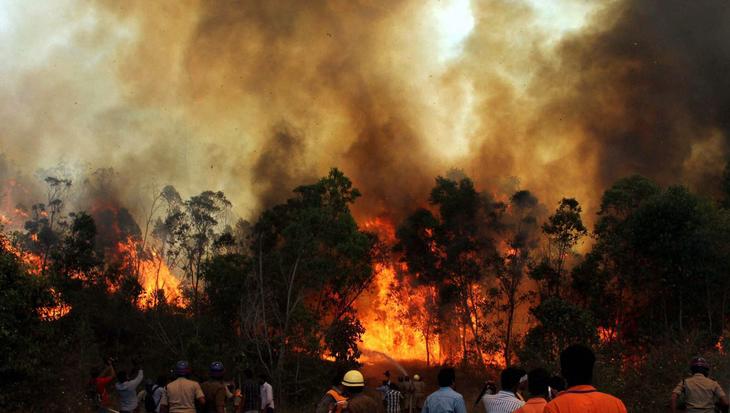 A woman and her six-year-old son were killed in a massive forest fire that broke out in Nainital district, on 27 April. 
According to the police, the fire also wiped out about 50 slums occupied by labourers in the area. 
Rita (40) and her six-year-old son Anand were burnt alive as the fire near Gaula river swept at least 50 slums inhabited by labourers employed at mines, Lalkuan police station in-charge Vipin Chandra Pant said.
The woman, a labourer from Jharkhand, who had gone to work, leaving her child sleeping at home saw flames enveloping the slum cluster at Motahandu, where she lived.
By the time she rushed home, her son was charred to death. The flames also burnt her alive. 
It took police personnel about three hours to douse the fire. At least 15 incidents of forest fire were reported from different parts of Nainital yesterday, according to the police. No casualties were reported from anywhere else.
--PTI