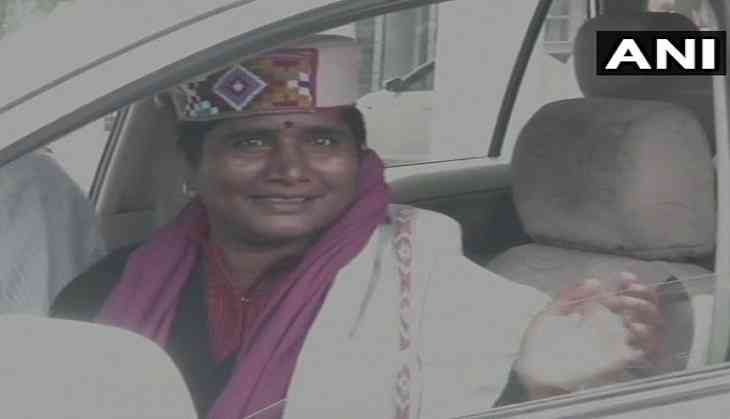 Padma, a Mysuru resident who was undergoing treatment at Himachal Hospital of Mental Health and Rehabilitation in Shimla for the past two years, reunited with her family.
Chief Minister Jai Ram Thakur, in a kind of family reunion in Shimla, handed over Padma to the team of officials of Karnataka government and her cousin.
"Happy she's coming back," Mahadeva G, cousin of Padma told ANI.
However, Padma won't be able to live with her parents for another six months as her mother has asked a team of officers to look after her, owing to their poor financial condition.
She would be admitted in a welfare home of Karnataka government for destitute women.
"She's from a poor family, her father is dead and husband abandoned her. Her house is under-construction. So, her mother has asked us to take care of her for another six months. We'll admit her in a State Home for women," said M Prasad, head of team of officers which came to Shimla to receive Padma.
Last month, Karnataka Chief Minister HD Kumaraswamy had directed Deputy Commissioner of Mysuru to take necessary steps to bring back Mysuru woman, who was found in Himachal Hospital of Mental Health and Rehabilitation (HHMHR) in Shimla.
The woman, who was abandoned by her husband, was mentally ill and unknowingly reached Himachal Pradesh. She was lodged in HHMHR for last two years.
According to media reports, the lady could not contact her family due to a language barrier and was also unable to recall how she reached there.
A private Kannada news channel reporter had reportedly met Kumaraswamy in the national capital during his visit and requested him to help the women to return home.
(ANI)