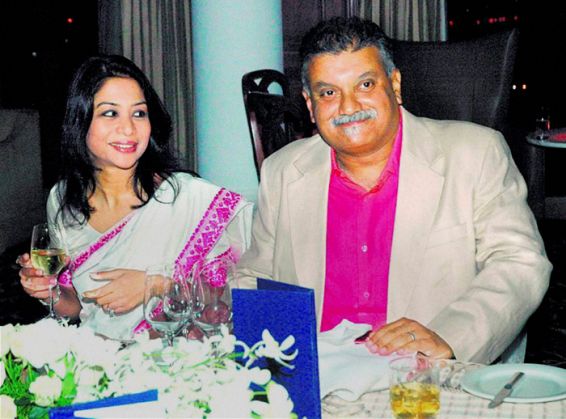 Media magnate Peter Mukerjea has reportedly told the Central Bureau of Investigation (CBI) during interrogation that he had spoken to Sheena Bora on 26 April, 2012 - almost 24 hours after she was murdered.
Police are trying to track down the woman that Indrani Mukerjea identified as Sheena. According to a report in The Indian Express, Peter has revealed interesting details about this telephonic conversation. "Darling, talk to your Jiju," Indrani had told the woman on the line before handing the phone to Peter, says the report.
Peter has reportedly told the CBI that he had no reason to doubt Indrani. He said that he had a normal conversation with the woman - who was allegedly pretending to be Sheena - and enquired about her health. The woman told Peter that she was happy and settled in the US with a rich boy from Nagpur.
Peter revealed that a few hours after the phone call, his son Rahul - who was in a relationship with Sheena - had called him up. Peter said he had then informed Rahul about Sheena's supposed whereabouts.
The CBI officials are now looking to cross questions Indrani on this issue.
The call detail records are unavailable since the conversations in question took place in 2012.