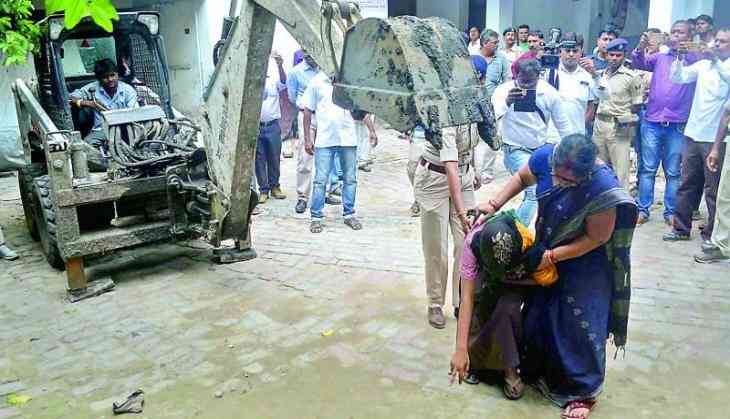 In a major development in the Muzaffarpur shelter home scandal that a close aide of Brajesh Thakur, has been arrested on Tuesday.
As per the CBI Officials, the aide named as Madhu was used to teach the minor girls about 'how to have sex'.
Madhu has denied that she was aware of what was going at the shelter home during CBI questioning on Tuesday.
During the investigation, CBI found that that 'Saista Praveen' alias Madhu was accused of teaching the children how to have a sez and also asked them to dance on vulgar songs.
Madhu has also said that she decided to meet CBI officials as they kept visiting her residence due to which her family felt inconvenience and she also said that she has no role in the scandal.
As per the investigations, it has been found that five girls died at the shelter home which was run by Sewa Sankalp Evam Vikas Samiti shelter home.
The sexual exploitation at the shelter home first came to light in an audit report submitted by the Tata Institute of Social Sciences (TISS) to the state's social welfare department.
On 31st May, FIR was lodged against the 11 people, including Thakur, who was the owner of the shelter home.
Later, the case was handed over to CBI and so far, 17 people have been arrested. Now, on Tuesday, state Minister Manju Verma was arrested in the case.
Also read: Muzaffarpur shelter home case: Wanted Ex-Bihar Minister Manju Verma surrenders in a Begusarai Court
Madhu whose name was Shaista was a resident of Chaturbhuj Sthan locality in the town and she had been with the prime accused Thakur a few years back when they run a movement to rehabilitate girls from a red light area there.
Watch Video:
Also read: Delhi on High Alert! Police in search of two suspected terrorists in the city