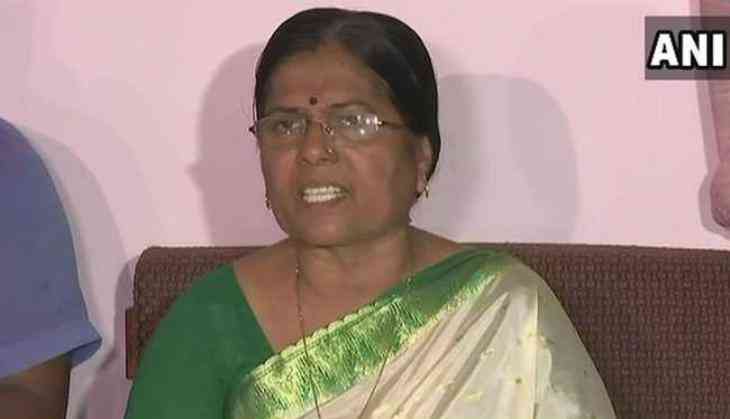 Former Bihar Minister Manju Verma, accused in Muzaffarpur shelter home rape case has surrendered today in the Begusarai Court.
She had been underground since the investigation started and the Supreme Court had summoned the DGP of Bihar, why is Manju Verma still missing.
The leader was later on expelled from the primary membership of the party and she was on a run since that day.
The case was taken up in the apex court and they have ordered an arrest warrant against the minister, who thereafter, went underground. But, today, after many attempts by the police, Manju has surrendered.
Yesterday, the Bihar's former chief minister and wife of Lalu Yadav, Rabri Devi said that its the Bihar government which is hiding the former minister. Manju Verma was accused in the arms act after the CBI raided her house and found illegal arms at her place and was absconding after police issued an non-baliable warrant against her.
Rabri had said, "Manju Verma must be found out. The government has kept her hidden. The Supreme Court had reprimanded the Bihar government twice on the issue but there is no effect. She should be traced."
Sub-divisional police officer Suryadev, said about the attachment of the property of Manju Verma that, "The property attachment began on Saturday and concluded on Sunday. The seizure list is being prepared and will be submitted in court, which had issued a property attachment order on Friday. The seized materials are exhibits of the court."
Supreme Court had rapped the Bihar police earlier, for not been able to nab Manju Verma.
Also read: Chhattisgarh Assembly Elections 2018: Voting begins as BJP battles anti-incumbency; Jogi-Mayawati