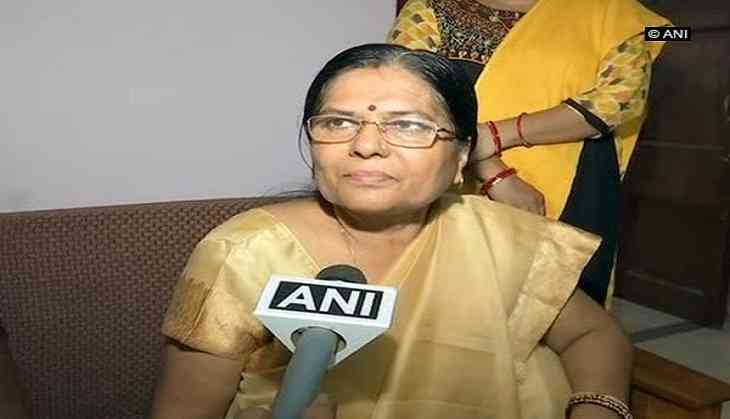 Bihar's social welfare department minister Manju Verma on Thursday rejected the allegations against her husband of frequently visiting the Muzaffarpur Shelter Home.
Claiming that the wife of one of the accused was making baseless allegations against her husband Chandeshwar Verma, the minister said that her husband had accompanied her to the shelter home in 2016.
"Wife of one of the accused, who was arrested, is making baseless allegations after a month. My husband accompanied me to the shelter home in 2016. We never visited the shelter home afterwards," Manju Verma told ANI.
This comes after the wife of an official arrested in connection with the shelter home case in Muzaffarpur has accused Chandeshwar Verma for spending "long hours in the girls' room".
One of the victims had revealed her ordeal to the interrogators recently alleging that a girl was killed and buried in the premises of the shelter home.
At least 11 employees of the shelter home have been arrested for allegedly sexually harassing several girls living at the facility, police said on Tuesday.
The issue of alleged sexual exploitation of more than 40 girls at a Muzaffarpur shelter home was uncovered more than a month ago by a Mumbai-based social science institute.
(ANI)