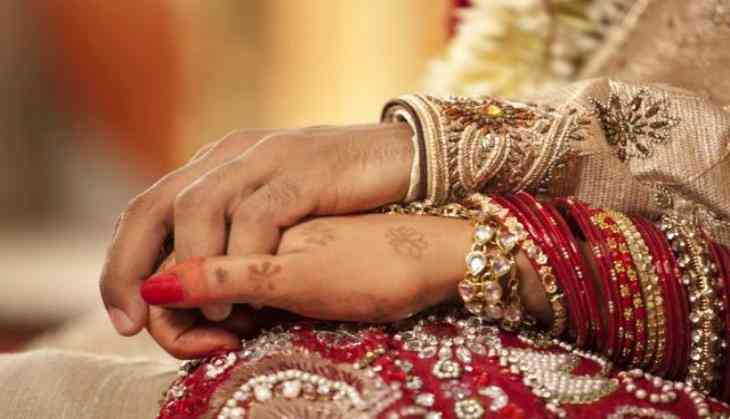 In a shocking event, a 33-year-old Muslim man converted into Hinduism to marry Hindu girl in Chhattisgarh. The man Mohd Ibrahim Siddiqui, who converted to Hindu from Muslim and became Aryan Arya, has approached the Supreme Court after his wife was taken away by his in-laws. The man claimed that the girl's family and others have also threatened him.
He has earlier approached the Chhattisgarh High Court, which had refused to direct his wife Anjali Jain's family to allow her to stay with him. A bench comprising by CJI Dipak Misra and Justice DY Chandrachud has asked the Chhattisgarh government to respond to Mr Sidiqui's petition, which alleges a threat to him and his wife, and says that she is being deprived of her liberty by her family.
According to the petition, his wife had told the high court that she is 23 and willingly married him. But the high court asked her to either live with her parents or stay in a hostel. The two had been in a relationship for two-three years before they got married.
The court, according to Mr Sidiqui's petition to the Supreme Court, had ruled that "certain breathing space and time is required to be given in a free atmosphere to Anjali to make up her own independent mind".
On February 23, Siddiqui converted and took to name himself Aryan Arya to marry Anjali Jain. The wedding took place at an Arya Samaj temple in Raipur, Chhattisgarh, on February 25.
Also read: Umar Khalid Attacked: Two detained by Delhi Police for attacking JNU student Umar Khalid last week