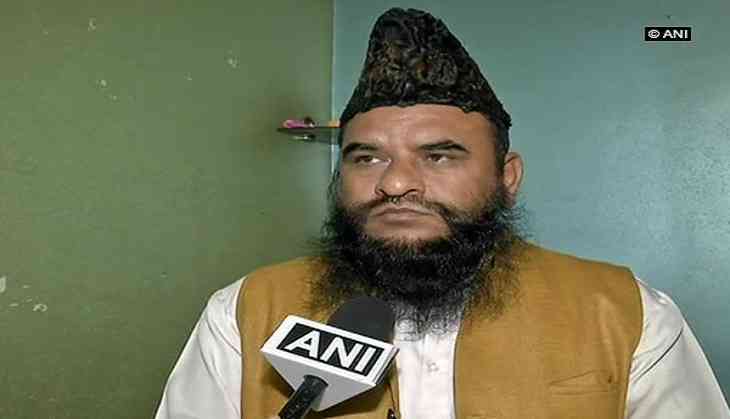 After the Bharatiya Janata Party (BJP) claimed that Delhi's Jama Masjid was originally Jamuna Devi Temple, the president of the All India Imam Federation slammed the ruling party by saying that they are playing politics of hatred and spreading terror in the country.
Speaking to ANI, Imam Sajid Rashidi said, "This is true that these people want to do politics of hatred and spread terror in the country. They want to take the country towards Hindu Rashtra. This country cannot become Hindu Rashtra because it is multi-cultured."
Earlier in the day, BJP leader Vinay Katiyar had claimed that Jama Masjid was originally Jamuna Devi Temple.
"There were about 6000 places that were broken down by the Mughal emperors. Delhi's Jama Masjid was originally Jamuna Devi temple, similarly Taj Mahal was Tejo Mahalaya", said Katiyar.
The Muslim cleric from Delhi further averred that if the matter of the Ayodhya dispute is settled and the Ram Temple is being construction, the BJP might start claiming for Jama Masjid and Kashi.
He noted, "The intention of these people is very well understood by their statements. If Muslims by any chance come to a negotiation and allow the construction of Ram Temple, their politics will end. Soon after this they will start claiming for Kashi and Jama Masjid."
Meanwhile, the Supreme Court on November 5, deferred the hearing in the ongoing long-standing Ayodhya dispute for February 8, 2018.
-ANI