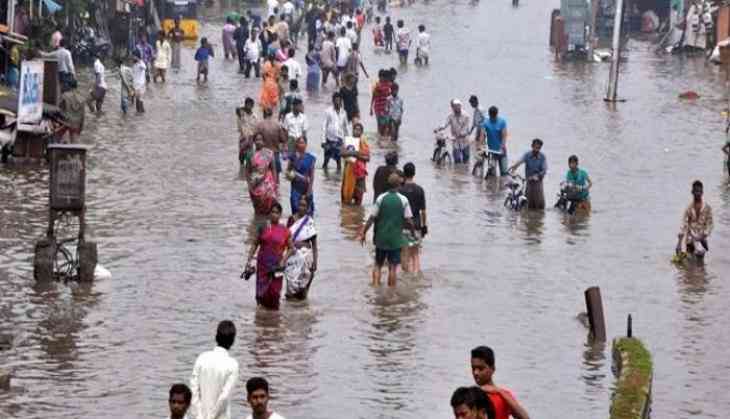 Man drown in Mumbai rain. (ANI)
The Mumbai rains, which have wreaked havoc in the regular lives of the people since 29 August, have claimed another life, as one man fell in an open manhole on the Matkar road in the Elphinston area near Dadar.
The police have registered a complaint that a 55-60 year-old-man drown in the open manhole.
A complaint has been registered in the Dadar Police Station on account of the eyewitnesses, while the police are further investigating the matter.
Reports say that the deceased can be Dr. Deepak Amarapurkar, HOD Gastroenterology, of the Bombay Hospital, who went missing on 29 August , 2017, from near India Bulls lower Parel.
The police is, however, still to verify the identity.
Earlier on 29 August, three people died, in Vikhroli, due to the heavy rains.
-ANI