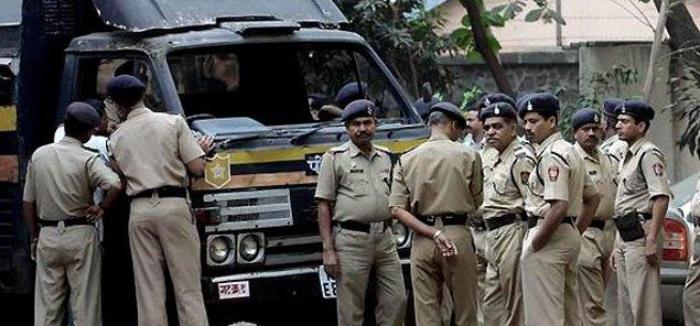 The Bombay High Court on Monday ordered the Mumbai police to file an FIR against members of the Gurgaon police team for allegedly murdering Haryana gangster Sandeep Gadoli in a shootout at a Mumbai hotel on 7 February, reports The Indian Express.
The high court gave the order after hearing a petition filed by Gadoli's brother, Kuldeep Singh, who claimed that Gadoli was "murdered" by the Gurgaon police on the orders of his business rival, the Gurgaon politician Binder Gujjar.
"Based on the statements of the family and the order we will decide what sections should be invoked," said a senior officer of the Mumbai police. "The brother, Kuldeep, will be recording his statement at MIDC police station tomorrow."
Public prosecutor Sandeep Shinde, representing the Mumbai police and the state government, said that the high court had dismissed the petition and ordered the filing of the FIR. "Charges of murder have been invoked in the open FIR, the matter will be probed by the Mumbai police," said Shinde.
Outside the court, Kuldeep Singh, alleged that an officer who was earlier in charge of the Gurgaon police crime unit had threatened to kill Gadoli some time ago. "The officer is close to Binder Gujjar. So my brother ran away to Mumbai, but the Gurgaon police went after him because they had taken 'supari' from his rival," said Kuldeep Singh.
Gadoli was involved in 36 cases including murders, say the Gurgaon police. He was also involved in the murder of the driver of Binder Gujjar, a ward officer in Gurgaon and a former gangster, in October last year.
The day after the shootout, the MIDC, Mumbai, police had registered an FIR filed by Gurgaon police sub-inspector Pradhuman Yadav, in charge of a team of eight personnel, who said that Gadoli had fired at his men at the Hotel Airport Metro and died in the counter attack. Gadoli was therefore booked under attempt to murder charges.
"All doubts will be cleared once the eyewitness records her statement," said a Gurgaon police officer. The eyewitness was a woman who was with Gadoli in the hotel during the shootout. "We informed the Mumbai team about the sequence of events. We did our duty and cannot be put to test for killing a gangster. We followed all procedures."
Gadoli's sisters alleged that the Gurgaon police used the woman, possibly Gadoli's girlfriend, to track him.