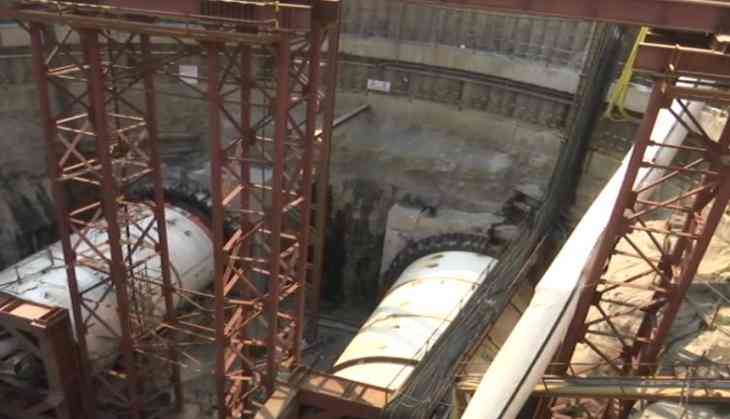 Mumbai Metro Rail Corporation Limited (MMRC) Managing Director Ashwini Bhide on 10 November revealed that its phase 3 would be completely functional by the end of 2021.
After her visit at the site of the tunnel boring for Siddhivinayak-Naya Nagar route, Bhide said that all the hurdles, including the Aarey car shed issue, have been resolved.
She added that the digging work will be done after a complete soil study below Mumbai city and taking old heritage structures' durability into consideration.
Bhide also mentioned that Mumbai Metro Rail Corporation Limited (MMRC) is following all the guidelines issued by the Bombay High Court regarding tunnel boring for metro routes.
The underground tunnel will have four stations that will stretch up to 2-kilometers from Siddhivinayak-Dadar-Shitlamata to Naya Nagar (Mahim) with the chances being, this stretch will be completed within its deadline of December 2019. The Tunnel Boeing machine (TBM) will be used for the construction that cuts the rock on an average speed of 12 metres per day.
Aarey route of metro will be functional by June 2021, whereas all the other ongoing projects and routes will be functional by the end of the same year.
-ANI