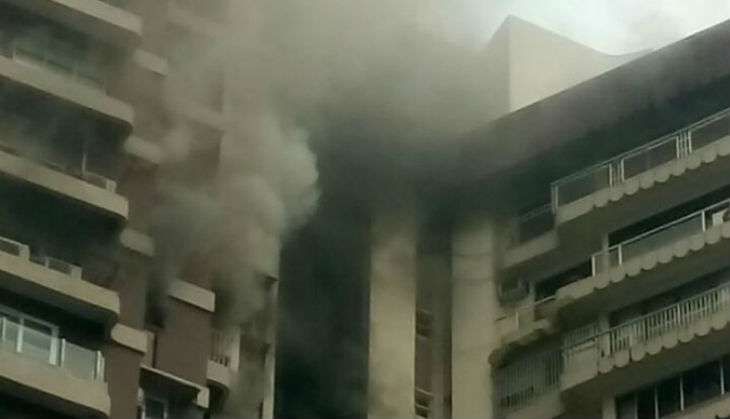 A fire broke out on the 21st floor of a residential building, Maker Tower, in Cuffe Parade, South Mumbai early morning on 18 October.
Two people have lost their lives in the tragedy while two others are believed to be critically injured.
According to media reports, 17 fire tenders and eight fire-tending vehicles rushed to the spot and 11 people were rescued.
The incident took place in 'A' Wing of Maker Chamber at Cuff Parade at 6.37 am and, therefore, there were people sleeping in the tower at the time of incident, an official from fire brigade control room said.
The cause of the fire is unknown.
Popular Novelist, Shobha De, who is a resident at Maker Tower is safe.
A fire brigade official confirmed that the flat that was gutted belonged to Bajaj Electricals Managing Director Shekhar Bajaj.
"Fire broke out in 21st floor there's a flat of 3000 sq/ft. In that flat there are 8 members of Bajaj's family and have safely evacuated them. There were other people also on the floor and all have been evacuated," said Chief Fire Officer P.S. Rahangdale.
"We have rescued around 11 people, while the fire stretched to the servant quarter and two of them have been brutally scorched. The situation is under control now and are investigating the reason for fire," he added.
- With inputs from agencies