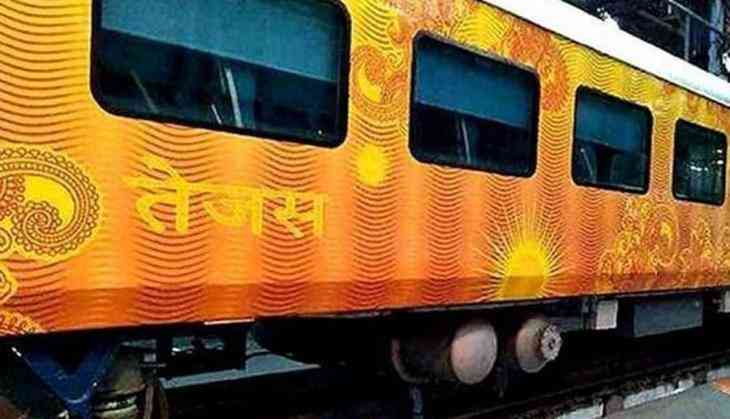 Passengers who are planning to travel between Mumbai and Gujarat via Indian Railways, then they will soon to get travel to their destination via new Mumbai's first private outstation train, Tejas Express. The services of the new train will be handled by the Indian Rail Catering Tourism Corporation (IRCTC).
However, there is no confirmation about the fare price that would be kept by IRCTC. As per the expectations, the tickets for the train would be Rs 2,000 for executive coaches while for chair car coaches, the fare will be Rs 1,700. The price will surely higher than the current running Mumbai-Ahmedabad Shatabdi Express.
Some reports suggested that ticket prices could lead to an increase in fares with subsequent bookings.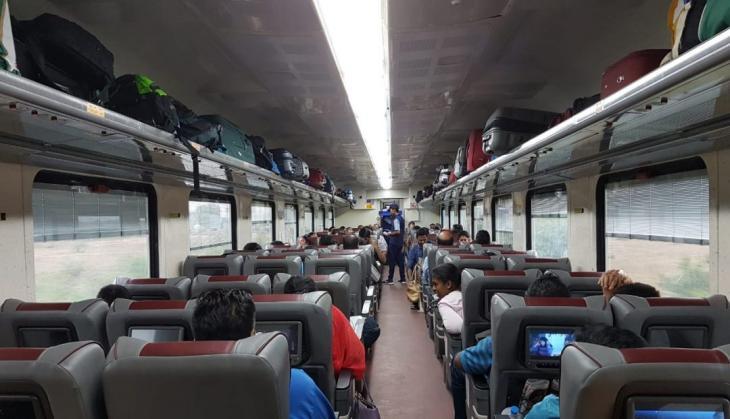 The train is expected to start from the second week of November 2019.
There will be 10 passenger chair car coaches and two executive car coaches. The train will run for six days of the week, except Thursday.
"The express will be operated six days a week and will be equipped with the latest passenger amenities," said Rahul Himalayan, general manager, Western Zone, IRCTC.
The train will depart from Ahmedabad at 6.40 am and arrive at Mumbai by 1.15 pm. In return journey, the train will depart from Mumbai at 3.40 pm and reach Ahmedabad at 10:25pm.
Also Read: UP CM Yogi Adityanath flags off IRCTC's special Delhi-Lucknow Tejas Express