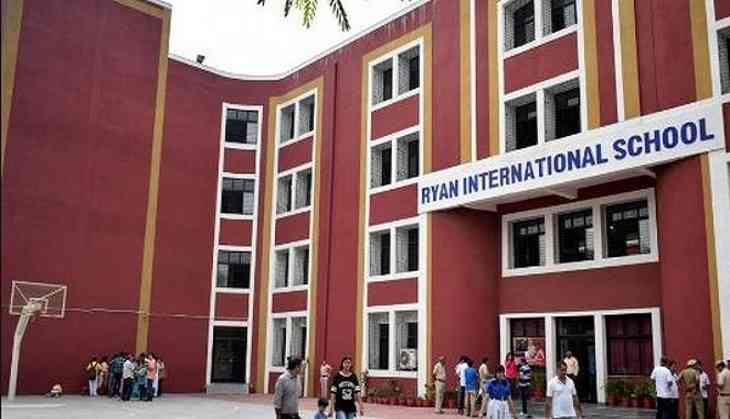 44th Jawaharlal Nehru National Science, Mathematics and Environment Exhibition (JNNSMEE) is currently going on in Bhopal and the students, who had to take part in the exhibition from Ryan International School, Ghaziabad, have been forced to face useless and humiliating questions from the visitors about the murder of Pradyuman Thakur.
The most hurtful moment for the students came when the Education Minister of Madhya Pradesh Vijay Shah said, "Oh, you are from killer school?" As per reports in the Times of India, the day was 'heartbreaking' for the two students who were representing Ryan International at the JNNSMEE.
"We faced difficulty every time we told visitors that we are from Ryan International," confessed the students.
"We are terribly shocked by the behaviour of people toward us. We know what happened in Ryan Gurugram was heart-wrenching, but does that mean all of us are culprits," the students said while talking to TOI.
"Since the time we displayed our model, many visitors asked us weird questions and made humiliating gestures at us," the students further added.
The students of Ryan International were explaining their model to the Education Minister Vijay Shah when he cut them in the mid and asked the name of his school. And when the students told him that he is from Ryan International, he started laughing and said, "Oh, the killer school?" The students were stunned with his reaction and when Mr Shah realised his mistake he said, "Just Joking."
After the incident, the students said, "We don't know who he is, but his remark was very shocking. It made us uneasy. It is so bad to make us students feel dejected as if we were the culprits. Even if he meant it as a joke, why do we have to face it?"
The Central Bureau of Investigation has disclosed its inquiry in the Ryan International murder case and revealed that the Gurgaon Police accused the bus conductor Ashok Kumar of being the killer by planting the murder weapon upon him. The agency also declared that Pradyuman Thakur was killed by an 11th standard student of the same school.