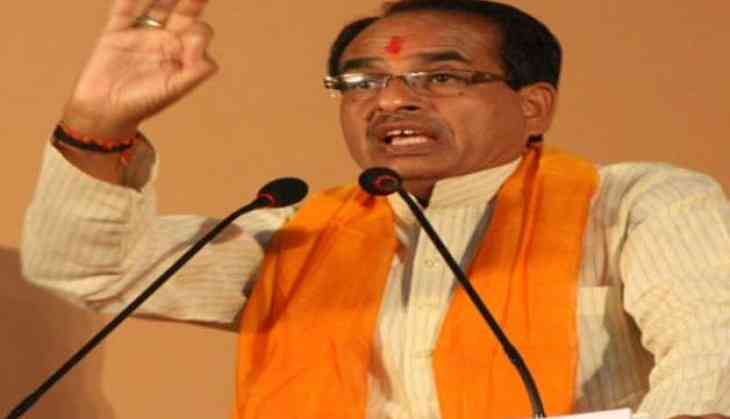 Ahead of Madhya Pradesh Assembly elections, five Hindu religious leaders have been awarded a 'Minister of State' (MoS) by the BJP government, a move that raised several eyebrows. The five saints who got the MoS status were associated with the Narmada river awareness committee.
As per the order of General Administration Department's Additional Secretary K K Katiya, the MoS status has been accorded to Narmadanand Maharaj, Hariharanand Maharaj, Computer Baba, Bhayyu Maharaj and Pandit Yogendra Mahant.
On March 31, these five religious leaders were appointed to a committee set up for the conservation of the Narmada river. As members of the committee, they have been given the MoS status, a GAD official said today.
The Computer Baba, one of the five saints asserted that he would be taking out Narmada Ghotala Rath Yatra, to expose the scandals in Narmada conservation work.
The opposition Congress in the state has called this move as a gimmick by Shivraj Singh Chouhan led-BJP government an attempt to score political points. "It's a gimmick to score political points. This is also an effort by the chief minister (Shivraj Singh Chouhan) to wash off his sins. He ignored conservation of the Narmada. These saints should inspect where the state government has planted six crore saplings (along with the river banks) as claimed by the CM," said Congress spokesperson Pankaj Chaturvedi.
State BJP spokesperson Rajnish Agrawal said the opposition party dislikes anything related to saints. "Saints and seers were accorded the MoS status to make their work of environment and river conservation easy. The saints were roped in for the Narmada conservation work to ensure public participation," Agrawal said.
Also read: TMC chief Mamata Banerjee slams BJP-led PM Modi government says, Rs. 2.4 lakh crore loans written off in over 3 years