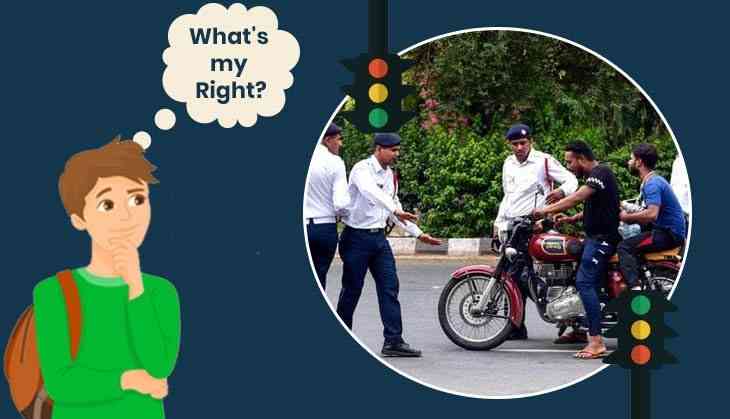 After the Motor Vehicle act came into force from September 1, 2019, people in India are in fear, especially, after some cases that came to light from Delhi where a man was fined of Rs 23,000 while another had to pay a challan to Delhi traffic police personnel of Rs 32, 500, for violating traffic rules.
However, the reason behind such massive fines is only raffic rules violation and people are failed to present valid and original documents of their respective vehicles when stopped by the Traffic Police.
Therefore, if you also want to save yourself from such massive fines, it is mandatory to carry the original documents of your vehicle.
If you are thinking that hard copy of documents like DL, RC are required then we want to give you some good news that can save you from fines and also from carrying your original documents for all time.
Yes, you read right, it is not necessary to keep physical copies of vehicles documents.
According to a circular released by the Ministry of Road Transport and Highways (MoRTH) dated 17.12.2018, documents like Driving License (DL), Registration Certificate (RC), Insurance and PUC can be shown to traffic police in the electronic form. As per the reports of financialexpress.com, the ministry has also written to all the state transport departments to treat electronic copies of DL and other required documents on the Digilocker or mParivahan app as valid.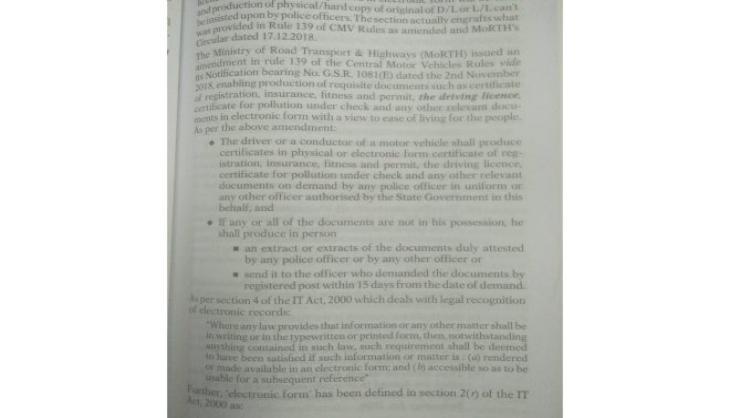 Twitter
Therefore, people who feel difficult to carry all their original documents along with them then they can upload their original documents on the app. However, it is necessary to upload the scanned copies in PDF, JPEG or PNG format.
Also read: Horror of Motor Vehicle Act: Men find hilarious trick to avoid hefty challan; video goes viral
Know how to use Digilocker or mParivahan app:
Firstly, download the app in a smartphone and create an account with the help of the Aadhaar number and mobile number.
Then upload all the documents which are required in the app. Because the traffic police will only consider those electronic copies of documents which are stored in Digilocker or mParivahan app.
So, save yourself from hefty fines and carry your documents in a digital way.
Also Read: Delhi Traffic Police to pay double penalty for violating new Motor Vehicles Act