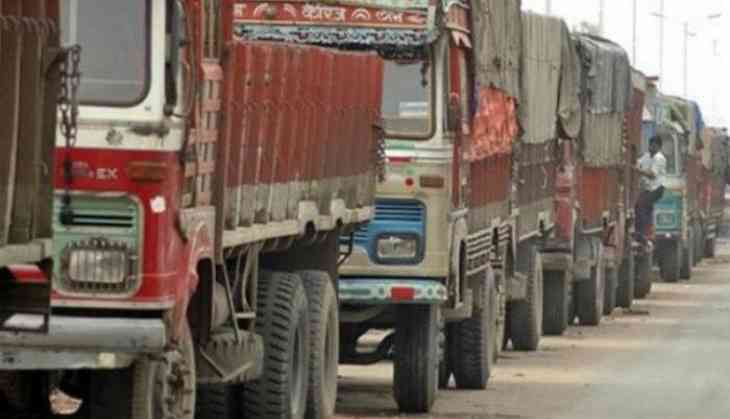 Possibaly the highest fine on a traffic violator under the new Moter Vehicles Act, Sambal Regional Transport Office has send out a challan of Rs 86,500 to a truck driver in Odisha.
Truck driver Ashok Jadav, was urged to pay the fine on 3rd September, the photo of challan issued to the truck driver went viral on the internet on Saturday.
The truck with Nagaland registration NL01 G1470, was imposed a fine of Rs 86,500 by the transport official under the new Motor Vehicles Act, but the matter was resolved for Rs 70,000, after the tuck driver put forth few documents. The vehicle was then freed on 6th September after the driver paid the fine.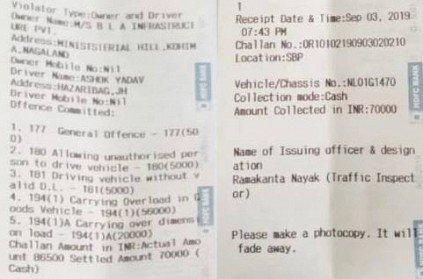 As per the reports, driver was challaned for letting an unauthorised person to drive (Rs 5,000), without a driving licence (5,000), over loading (Rs 56,000), carrying over dimension projections (Rs 20,000) and a general felony (500).
The RTO officials from Sambalpur caught the truck while it was on it's way to Chhattisgarh from Talcher of Angul district.
The vehicle owned by the Nagaland based compant BLA Infrastructure PVT LTD, was ladened with a JCB machine.