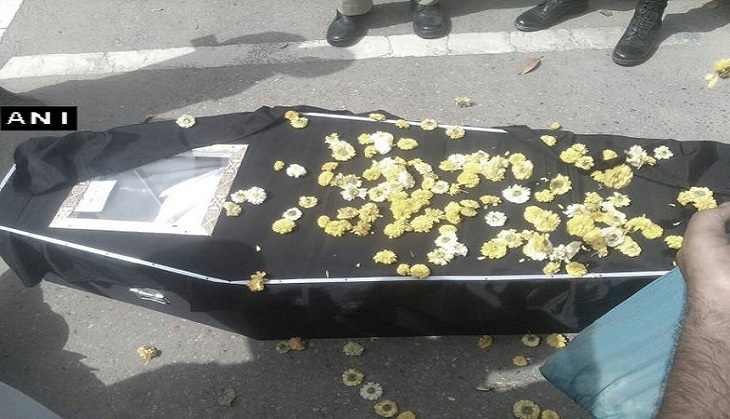 The mortal remains of Kirpal Singh, the Indian prisoner who died under mysterious circumstances in Lahore's Kot Lakhpat Jail, was received by Indian officials on 19 April, and was then taken to the Integrated Check Post to complete formalities.
After performing post-mortem, the doctors in India have said that some internal body part are missing from Kirpal Singh's body.
"It was found that there is no internal or external injury on the body. Some of the organs of the body are missing. They could have been removed to take samples during first post-mortem in Pakistan," said Dr Ashok, head of the panel which performed the post-mortem.
Dr ashok added, "Cause of Kirpal's death not established yet. Will be known after going through the report of chemical examiner and previous post-mortem."
On Friday, Kirpal Singh's family members met Union Home Minister Rajnath Singh to express their concerns over the gruesome treatment meted out to Indians languishing in Pakistani jails.
The Home Minister, after the meeting, gave an assurance that all concerns related to transporting Singh's body back from Pakistan will be addressed.
External Affairs minister Sushma Swaraj on had assured Singh's kin earlier in the week that India would get his body back home.
Kirpal Singh's family had earlier rejected Pakistan's claim that he died of a heart attack and demanded a post-mortem to ascertain the facts behind his sudden death.
"How can we believe that he died of heart attack? His body should be sent to us and a post-mortem should be done. We want to know the truth," Singh's nephew had told ANI.
Singh had allegedly crossed the Attari-Wagah border to enter Pakistan in 1992 and was subsequently sentenced to death in a serial bomb blasts case in Pakistan's Punjab province.
--ANI