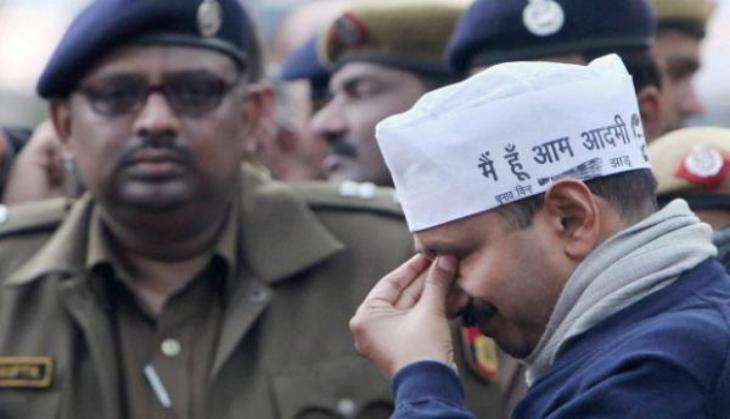 Trouble for Aam Aadmi Party in Punjab doesn't seem to end as 86 office-bearers of the Amritsar zone resigned from the party's primary membership on 5 September due to 'dictatorial behaviour' by party observers from outside Punjab.
The Times of India reported former Amritsar zone in-charge Gurinder Singh Bajwa saying, "It was a difficult decision, but we decided to resign en masse from the primary membership of AAP."
Bajwa claimed that 80% of AAP's Amritsar zone members had resigned and when asked if he'd join Navjot Singh Sidhu's Awaaz-e-Punjab, according to the report, Bajwa replied, "this is a front of honest persons, and we want such publicly acceptable persons to come on a single platform for the betterment of Punjab. We would want Chhotepur to hold meeting with Sidhu after completion of his statewide march."
He also claimed that the dissatisfaction with the party erupted after it gave tickets to people who "never demonstrated on roads, pasted posters or raised slogans."
However, AAP's Amritsar spokesperson Gurbhej Singh alleged that those opposing Delhi's team's decision were "ticket-seekers and their dream was to become MLAs by riding on AAP's popularity among Punjabis".
AAP MLA Bijwasan Colonel Devinder Sehrawat claimed he had received reports about women being exploited in Punjab with promises of election tickets, reported the Indian Express.
Senior AAP leader and party's Punjab unit in-charge Sanjay Singh, at a press conference, dared Sehrawat to come up with proof and substantiate the charges levelled against party leaders.
The Bijwasan MLA had also written a letter to Arvind Kejriwal, criticising party leader Ashutosh's stand on the CD scandal involving sacked Delhi minister Sandeep Kumar and alleged that a "coterie" was damaging the party.
Speaking to Indian Express, Sehrawat said: "I was perturbed by it all. There were talks about these things, there was spoken information and there was information in the public domain and on social media. This is a sensitive matter and it is about things that are exploitative in nature. In such a scenario, it's not possible to get evidence right away. But I was alarmed and I have done my duty by pointing it out, whether or not anybody finds it palatable."
Earlier, party's Punjab convenor, Sucha Singh Chhotepur, was sacked from his post after he allegedly took bribes for party tickets. He was later replaced by Gurpreet Ghuggi whose appointment was mocked by Congress by saying that "AAP was replacing governance with stand-up comedy".