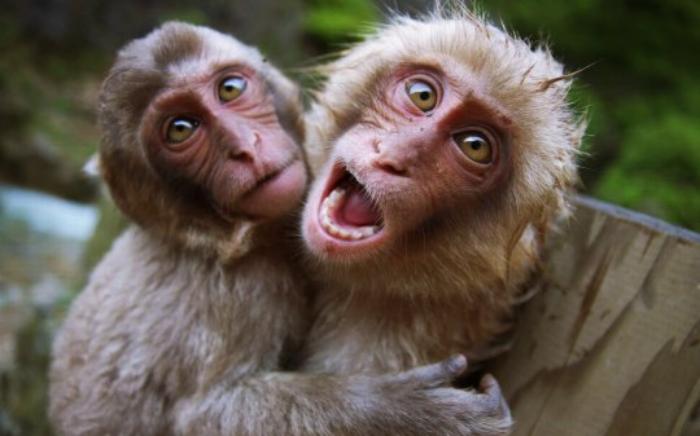 While the Narendra Modi government is leaving no stone unturned to protect the country's cows, monkeys in Bihar may soon face the government's wrath.
A BJP legislator in Bihar, Alok Ranjan, claims his party will get rid of the thousands of monkeys that have been torturing his constituency in Saharsa for the last 15 years.
But wait. Ranjan is already the sitting MLA of one of the constituencies affected by the monkey menace. He has had plenty of time to do something about the problem in the last five years.
Ranjan, who is contesting the seat once again, has proposed that the monkey problem will be solved permanently once the Narendra Modi government comes to power in Bihar.
What is the monkey issue?
For the past 15 years, two constituencies in Bihar's Saharsa district have been "invaded' by groups of monkeys whose population has now grown into the thousands.
The monkey problem plagues 24 villages in the area. According to an Indian Express report, the animals damage seasonal crops, damage the roofs of the houses, steal from storage areas, etc. Villagers arm themselves with catapults, sticks and lathis but these have proved useless against the monkeys.
Farmers are forced to guard their crops in shifts, keeping a constant lookout for the rhesus macaque. According to an India Today report, children are dropping out of school because they have to protect their family's farmlands from monkeys. This may sound bizarre but the villagers of Saharsa will tell you otherwise.
Who is shooing away the monkeys?
Three years of protests and a Free Monkey Campaign Committee (Bandar Mukti Abhiyan Samiti) later the situation is the same. The Wildlife Act prohibits the killing of these animals and government officials are not enthusiastic about helping them much.
Reportedly, a legislator from Saharsa region, Sanjiv Jha, brought up the issue twice in the state Assembly only to be called "bandar haka" (one who shoos away monkeys) by fellow legislators.
The sole politician who is ready to hear Saharsa's monkey problems is independent candidate Kishore Kumar Munna. "I'll personally visit the village and chalk out a plan along with them to shoo away the monkeys. Yes, the monkeys have really become an issue in their lives and I'll address this problem," he told the BBC.
What now for the monkey-tortured population?
The residents of Chainpur, the village most affected by the monkey menace, have been agitating and protesting, trying their best to get their problem heard; but they are also gearing up to boycott the polls.
Even if the politicians manage to convince them to vote with promises of tackling the monkey issue, there's just one problem; the villagers are scared to go to the polling booths to cast their vote because in that short period, monkeys can descend upon their unguarded crops and wreck havoc.
Saharsa goes to polls on 5 November.