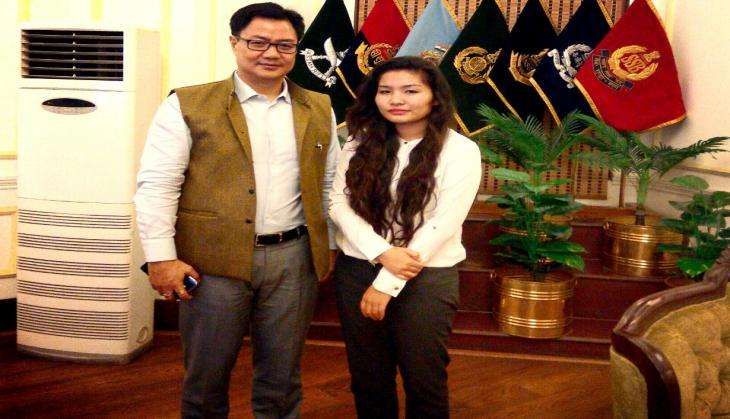 Manipuri woman Monika Khangembam, who was subjected to racial discrimination at Indira Gandhi International Airport's immigration desk met Union Minister of State for Home Affairs Kiren Rijiju to discuss the incident.
After the meeting, Khangembam took to Facebook to thank the minister for his concern over the issue and taking action against the officer who misbehaved.
In the FB post, she also brought forward the point that "the issue of racism is beyond national identity. There are many cases of racial discrimination against African nationals and other nationals as well."
"While this incident may be seen as trivial by some, I believe that this incident is merely symptomatic of a larger set of experiences that many people from the north east have on a regular basis," she added.
MoS Kiren Rijiju later replied to her post saying, "The deep embedded behavioural problems of any society can be changed only through constant efforts by the society itself. Govts or leaders do not have their own character but are reflection of the society they belong to. So the change must come from within the society. I assure my full commitment from the Govt side."
Previously, External Affairs Minister Sushma Swaraj took cognizance of the incident through a tweet that read "Monika Khangembam - I am sorry to know this. Immigration is not with me. I will speak to my senior colleague Shri @rajnathsingh ji to sensitise Immigration officials at the airport."