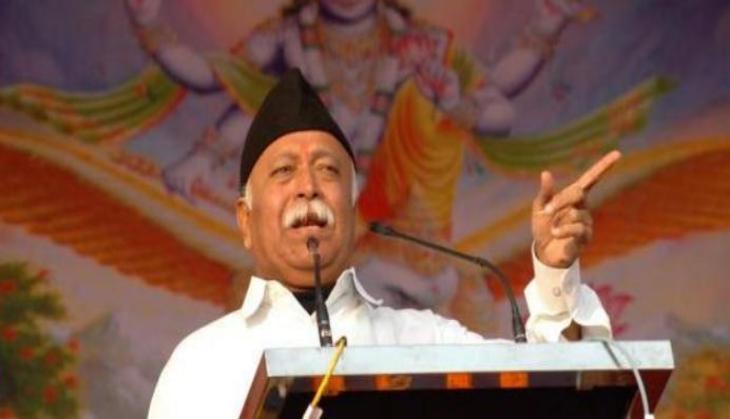 As the Rashtriya Swayamsevak Sangh (RSS) turns 50 this year, the party's chief, Mohan Bhagwat, will reportedly celebrate the golden jubilee event in the United Kingdom on 31 July.
According to DailyO, Bhagwat will be accompanied by RSS all-India joint secretary, Dattatreya Hosabale.
Celebrities including Hollywood superstar Leonardo DiCaprio, Sir Richard Branson and English broadcaster and naturalist Sir David Attenborough are expected to grace the event on 31 July, where Bhagwat will be present as the chief guest.
The Daily's report states that the Bhagwat will kick-start his journey by meeting Archbishop of Canterbury, Justin Welby, reportedly on 29 July.
The event, which will begin on 29 July and conclude on the 31st of the same month, will be jointly organised with the Maharishi Mahesh Yogi organisation and Vishwa Hindu Parishad.
During the three-day long event, Bhagwat will visit the Ambedkar House and is expected to address a gathering of 10,000 NRI Hindus as well.