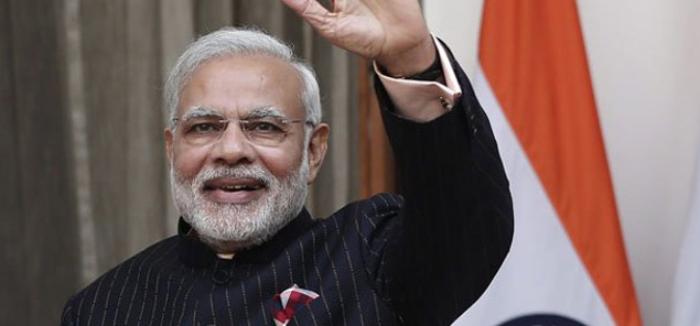 In a big step towards Indo-US collaborations, PM Modi will meet the top Fortune 500 CEOs today. The business barons he will meet head global companies with a collective worth of nearly $4 trillion - twice the size of India's GDP. Fifty CEOs from the list have confirmed their presence at the meeting so far, which is expected to turn India into an investment hotspot and a manufacturing hub.
Here's a look at the seven prominent CEOs the PM will meet today:
1) Mark Fields, Ford Motors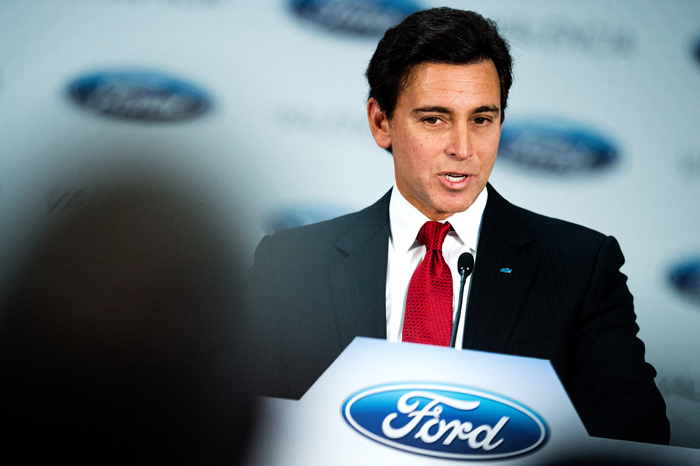 Fifty four-year-old Mark has a long-standing relationship with Ford which he joined in 1989. He became the youngest person (at 38) ever to run a major Japanese company when Ford placed him in charge of Mazda Motor Corporation in 1998. As President and Chief Executive Officer, Fields is known for aggressively rolling out new technology in the company. Within his first year as CEO, Fields raked in $18.6 million in compensation.
Fields was named a Global Leader of Tomorrow by the World Economic Forum in 2000 and CNBC's Asia Business Leader, Innovator of the Year for 2001.
2) Ginni Rometty, IBM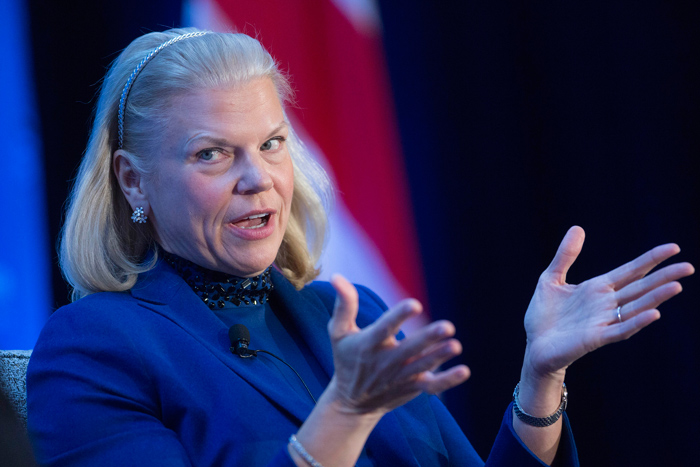 Ginni Rometty has been in Fortune magazine's "50 Most Powerful Women in Business" for 10 consecutive years, ranking1 in 2012, 2013 and 2014. She is also the first women President and CEO to head the company.
Rometty's journey has been smooth so far. She has led spending programmes for data-analysis software and skills, cloud computing and Watson artificial intelligence technology. In 2014, Rometty was featured in the PBS documentary The Boomer List.
3) Jeffrey R. Immelt, General Electric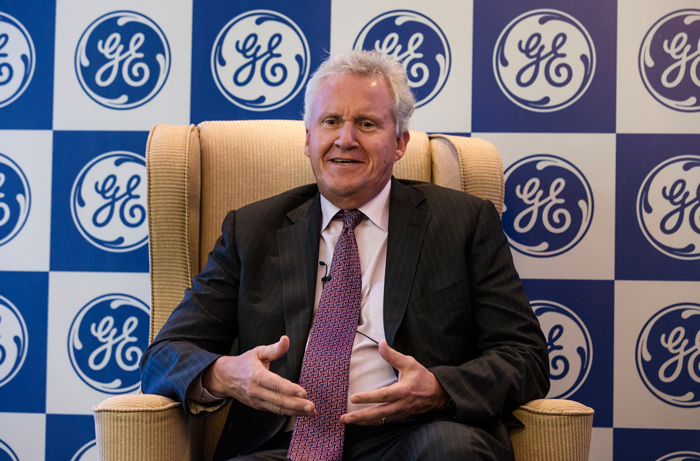 Immelt is currently the chairman of the board and chief executive officer of the U.S.-based conglomerate and has been spearheading the company since 2001.General Electric is also the world's No. 7 biggest public company, with a market value of $259.6 billion. The fifty nine-year-old Immelt is known for transforming the company by recognising that its real strength is from industrial engineering rather than financial engineering.
Immelt has been named one of the 'World's Best CEOs' thrice by Barron's, and since he began serving as chief executive officer, GE has been named 'America's Most Admired Company' in a poll conducted by Fortune magazine and one of 'The World's Most Respected Companies' in polls by Barron's and the Financial Times.
4) Marillyn A Hewson, Lockheed Martin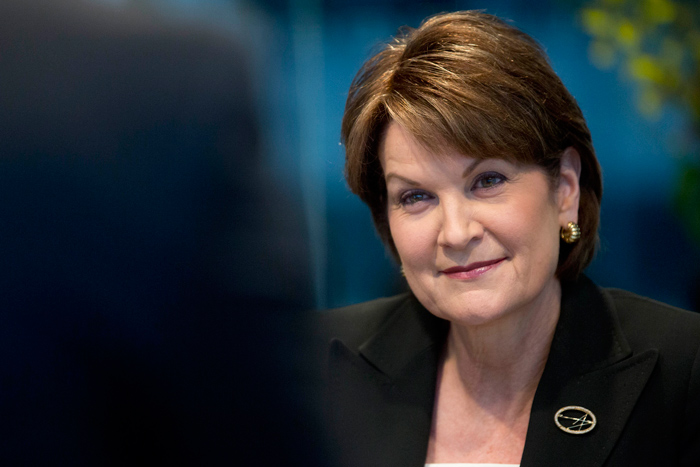 Forbes named Marillyn A Hewson the 20th most powerful woman in the Fortune 500 list for 2015. Sixty one year old Hewson is the Chairman, President and Chief Executive Officer of Lockheed Martin, the world's largest defense contractor.
Lockheed Martin registered a record profit with its stock price doubling after Hewson took charge in 2013. As a reward, her compensation jumped to $34 million from $25 million in 2013. Hewson spent three decades at the company before she was tapped as their first female CEO. She is known for steering the company at a time when the U.S. defense spending declined with cost cutting branching out into growing industries like cybersecurity and alternative energy.
In 2010, 2011, and 2012, Hewson was named by Fortune magazine as one of the "50 Most Powerful Women in Business".
5) Indira Nooyi, Pepsico CEO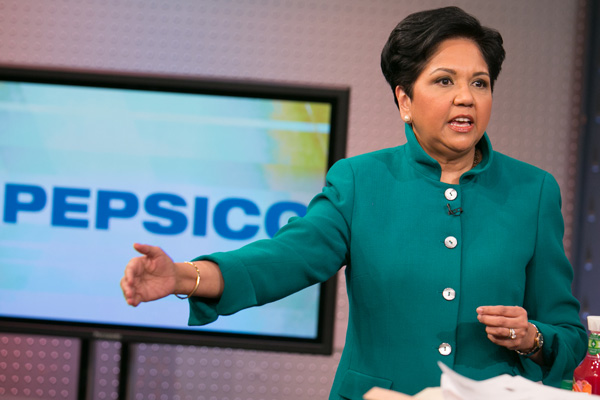 This business woman was anointed Pepsico's CEO in October 2006. Nooyi has directed the company's global strategy for more than a decade and led PepsiCo's restructuring, including the 1997 divestiture of its restaurants into Tricon, now known as Yum! Brands. She also took the lead in the acquisition of Tropicana in 1998, and merger with Quaker Oats Company, which also brought Gatorade to PepsiCo.
According to a poll conducted by Forbes magazine, Nooyi ranks third on the 2008 list of The World's 100 Most Powerful Women. She was also named one of America's Best Leaders of 2008 by US News & World Report. In 2007, she was conferred the Padma Bhushan by the Government of India.
6) Ajaypal 'Ajay' Singh Banga, MasterCard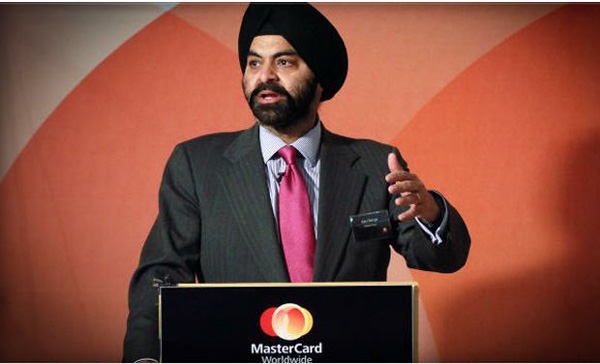 He became the president and CEO of MasterCard in 2010. Banga also became a member of MasterCard's Board of Directors in the same year.
He started his career with Nestle India and has worked with PepsiCo and Citigroup Asia Pacific. Earlier this year, President Barack Obama appointed Banga to serve as a Member of the President's Advisory Committee for Trade Policy and Negotiations. Presently, he is also the chairman of the US-India Business Council (USIBC), representing more than 300 of the largest international companies investing in India.
7) Adam M Aron, Starwood Hotels & Resorts Worldwide Inc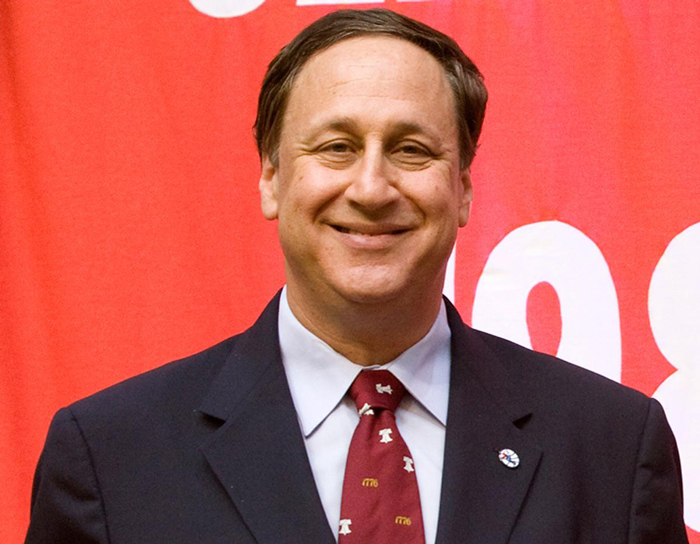 Aron is the 61-year-old CEO of Starwood Hotels & Resorts Worldwide Inc. He has 33 years of experience managing companies operating in the travel and leisure industries. He was instrumental in the launch and development of the frequent flier programmes for Pan Am and Hyatt Hotels Corp and considered a 'boy genius' at the time.
During his tenure as vice president at United Airlines from 1990-1993, he was one of the early pioneers of the trend for branding business class and creating Connoisseur Class. He was also an advocate that U.S. airlines could compete on service with foreign carriers, bringing Dom Perignon and Godiva chocolates.Aron was also a delegate to President Clinton's 1995 White House Conference on Travel and Tourism.