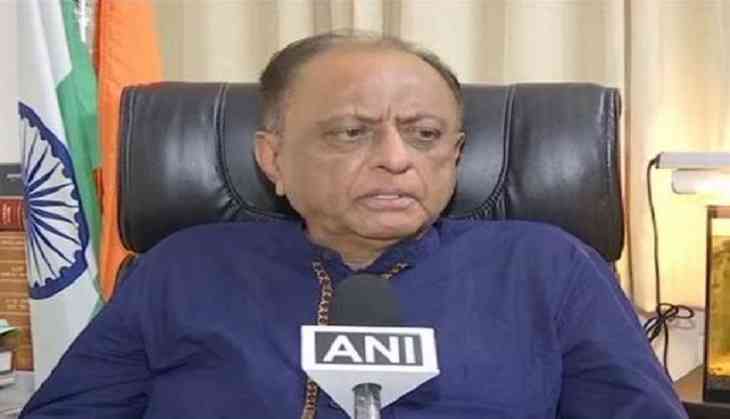 The Nationalist Congress Party (NCP) has strongly supported Congress Vice President Rahul Gandhi's attack on the Centre over inaction in the Kashmir issue.
Speaking to ANI, NCP leader Majeed Memon said that he agrees with Rahul Gandhi that Chief Minister Mehbooba Mufti's government is a "failure".
Rahul Gandhi in a series of tweet talked about Kashmir saying "Kashmir is India, India is Kashmir- ?? ????? (this is our) internal matter ??, ????? ???? ?? ?? ??? ???? ???? ???? ?? (nobody has the right to interfere)"
Kashmir is India, India is Kashmir- ये हमारा internal matter है, इसमें किसी और का कुछ लेना देना नहीं है

— Office of RG (@OfficeOfRG) July 21, 2017
Memon to this added, "The state government and Mufti's government have been ineffective in doing anything about the condition in J&K. The Modi government and the Central Government's helplessness in taking care of Kashmir, is also visible."
He further added that violence has been erupting in Kashmir for months where many businesses have stopped.
"Nor can we can talk to Pakistan, nor are we ready to talk to separatists, and nor are we trying to find a way so that life becomes normal and law and order is restored in Kashmir," he said.
Talking about the same issue, NCP leader Tariq Anwar said that Rahul Gandhi was correct in saying whatever he said and added that Modi government's policy in Kashmir makes it seem like "he doesn't want peace in Kashmir."
"The way terrorism and violence is increasing in Kashmir, kids are coming on street, and this makes it seem like the Government wants conditions to remain the same in Kashmir," he said.
Reacting on National Conference (NC) Chief Farooq Abdullah's statement that India needs third party mediation in Kashmir, Memon supported the suggestion saying it is okay for him to say so, as he belongs from Kashmir.
"They know the needs of the people of Kashmir and so if to get back normalcy in Kashmir they have to talk to China, it won't be a big deal," he added.
Farooq Abdullah's son Omar Abdullah came in defence of his father and said that parties and politicians commenting on or condemning on his so-called "third-party intervention" assertion are giving a different spin to his statement.
"Talk about spinning a statement. Dr Abdullah has said friends can be used to facilitate a dialogue with Pakistan, to facilitate a solution. Dr Abdullah didn't call for mediation he said "Trump offered to help & CHINA OFFERED to mediate". How is that the same as him asking for it? There is a difference between facilitation & mediation," Omar said, in a series of tweets.
"India has used Int. facilitation-during Kargil war, after Parliament attack Etc. BJP's ally @jkpdp has welcomed Dr Abdullah's statement. I guess that makes the BJPDP anti-national as well. This is what I mean - twist remarks out of shape so that the original intent & message is completely distorted," he added.
Earlier in the day, Farooq Abdullah said that India should approach third parties, such as the United States and China, to mediate in the Kashmir issue.
Adbullah said India has so many allies across the globe, which can be approached for settling the Kashmir issue to act as a mediator between India and Pakistan.
"For how long are you going to wait? Sometimes, you have to pull the bull by its horns. The way is to have a dialogue. India has so many friends all across the world. They can ask them to act as a mediator. U.S. President Trump himself said that he wants to settle Kashmir problem. China also said that it wants to mediate in Kashmir. Somebody has to be approached," Abdullah said.
-ANI