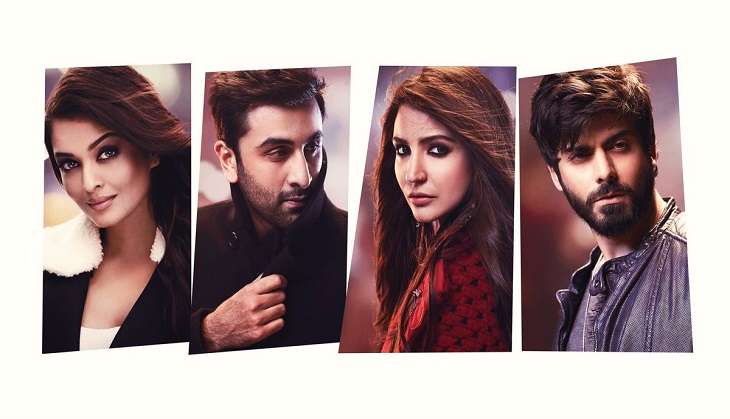 Despite the Maharashtra Navnirman Sena (MNS) giving the green signal for the release of Karan Johar's upcoming movie Ae Dil Hai Mushkil, the Cinema Owners and Exhibitors Association (COEA) president Nitin Datar has refused to support the movie.
"We are not going to co-operate with release of Karan Johar's movie," Datar told ANI.
The Cinema Owners had earlier announced that its members would no longer screen films starring Pakistani artistes, including actors and music directors.
COEA is the second industry association after Indian Motion Picture Producers' Association (IMPPA) to impose a ban on films starring Pakistani artistes after Maharashtra Navnirman Sena and Shiv Sena campaigned for an end of cultural relations with Pakistan.
Also Read: Want to cast Pakistani actors? Pay Rs 5 crore as 'penance': Raj Thackeray tells filmmakers
However, after a meeting today with Maharashtra Chief Minister Devendra Fadnavis, Karan Johar and others from the film fraternity, Maharashtra Navnirman Sena (MNS) chief Raj Thackeray reached a truce and said the producers casting Pakistani actors in their movie will have to pay Rs 5 crore for the Army Welfare Association, giving a green signal to the film.
"All the producers who have Pakistani artistes in their film will as penance have to pay some money, I suggested five crore per film. They will work out the figure now and give the money to the Army Welfare Association," Thackeray said after meeting with Chief Minister Devendra Fadnavis and the director of the movie, Karan Johar.
After the meeting, the Film and Television Producers Guild of India president Mukesh Bhatt said the body will pass a resolution stating that they will not work with Pakistani actors in future.
Also Read: Won't work with Pakistani actors, Producers say after meeting CM Fadnavis, MNS' Thackeray over ADHM row
"I assured the Chief Minister that the Producer's Guild has decided that we will not work with Pakistani artists in the future, it is a resolution and we will pass this resolution," said Mukesh Bhatt after the meeting.
Bhatt also said that keeping the sentiments of the nation first, director Karan Johar has also said that he will run a slate before the movie starts to honour the martyrs.
Karan Johar and Dharma productions upcoming movie Ae Dil Hai Mushkil has been surrounded with controversies and has received threats from the MNS for featuring Pakistani actor Fawad Khan.
The movie is scheduled to be released on 28 October.
--ANI