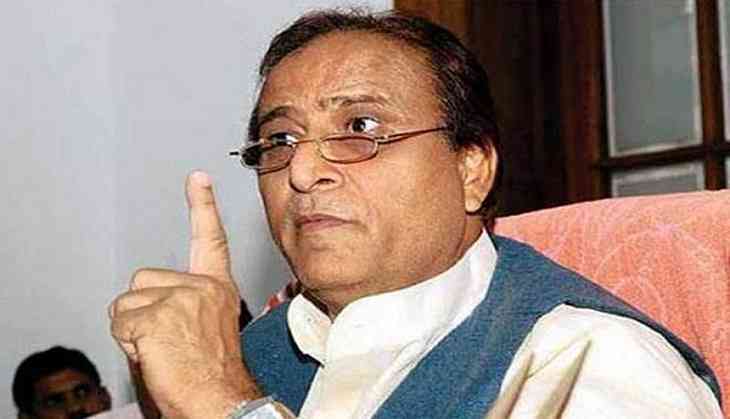 Ministers who go by 'jingoism' make such remarks: Defence experts on Azam Khan
After the Samajwadi Party (SP) leader Azam Khan alleged that the Indian Army "misbehave" with the people in the Kashmir Valley, defence experts on Thursday slammed the former stating that ministers, who lack knowledge or who go by 'jingoism', make such remarks.
Speaking to ANI, defence expert Praful Bakshi said, "It has become a fashion to accuse the Army of everything because we are helpless in answering back. Also, the Army has no public relation, so, that is the reason why everyone takes us for granted. We don't have spokespersons or leaders coming and speaking for us, which is why we are targetted every time. The Army is a disciplined and democratic force which lives by the Constitution. So, commenting on it should never be on their mind. I believe that people who go by jingoism make such remark. Otherwise, no one can think so low."
Another defence expert Colonel D.S. Dhillon accused Azam Khan and called his remark a publicity stunt in a political backdrop.
"It's very shameful that a minister like Azam Khan has commented like this. He is doing all this for attention and publicity. Azam Khan stays in Uttar Pradesh and he is commenting on Jammu and Kashmir situation for which he has no idea about. Ministers like him can only comment over the Army and make false allegations, but will never work towards the upliftment of the country or for its soldiers. It is totally wrong for a minister to make such a derogatory remark when he has no idea about all what happens in the Army," Dhillon told ANI.
Yesterday, Khan waded into another controversy with statements that appeared to make allegations of rape against soldiers. The comments triggered an angry reaction from everybody.
Khan said, "Armed women attacked soldiers and cut off their private parts. They cut the part they had problems with. India should be ashamed. How will the country face the world now?"
-ANI