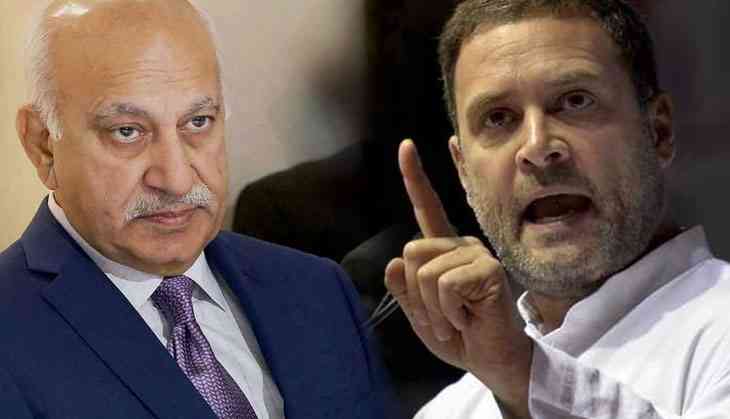 Rahul Gandhi on Friday came out in support of the ongoing #MeToo movement, a day after Rahul Gandhi was asked at a press conference about union minister MJ Akbar named in the #MeToo controversy. Congress President took to the micro-blogging site to speak out his view on it.
"It's about time everyone learns to treat women with respect and dignity. I'm glad the space for those who don't, is closing. The truth needs to be told loud and clear in order to bring about change," Rahul Gandhi tweeted.
Earlier, after Union Minister and former journalist M J Akbar was accused of the sexual assault by several women journalists, two Congress leaders have demanded his resignation from the junior foreign minister. The leaders said either explain the sexual harassment allegations made by women journalists or quit said, Congress leader Jaipal Reddy on Wednesday.
M J Akbar is a former senior journalist who has been an editor at the Telegraph and The Asian Age. He is currently serving a Minister of State in the Media and a Rajya Sabha MP.
The MeToo movement has triggered an outrage from the entertainment to Bollywood to media, where several women are coming forward and sharing their ordeal of sexual or mental harassment that they have faced earlier.
Also read: Video: #MeToo! 'Women journalist not innocent,' says MP BJP's women chief backing M J Akbar in sexual assault row