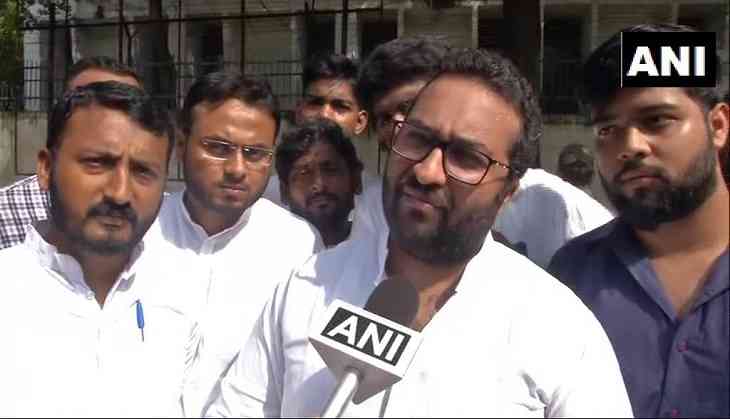 NSUI President Fairoz Singh
The president of National Student Union of India Fairoz Khan has stepped down from his post following the charges of sexual harassment.
The case pertains to June 2018, when he was alleged of sexual misconduct but the case was still lying under the table. Amidst the #MeToo movement, the Congress came under criticism as before alleging charges on BJP's Union Minister MJ Akbar, the Congress had its own hands in the dirty bowl.
Congress president Rahul Gandhi has reportedly accepted the resignation of the NSUI president, sources told news agency PTI.
Fairoz Khan, who comes from Jammu and Kashmir, resigned on Monday.
The Congress party had earlier set-up a three-member panel to look onto the matter and the Genuity of the allegation, after a woman alleged sexual harassment charges against the chief of party's youth win, NSUI.
NSUI national secretary Saimon Farooqui issued a statement, "NSUI national president voluntarily resigned from him position for the goodwill of his party. The allegations being levelled against him are false and he will now go to the court and prove himself."
Congress spokesperson Priyanka Chaturvedi had earlier said that "We would be undermining the entire investigation by trying to even comment on it or passing judgment on something which is now in the hands of police. We are not in any way undermining the entire investigation."
NSUI President Fairoz Khan has resigned from his post over sexual harassment charges against him. His resignation has been accepted:Sources

— ANI (@ANI) October 16, 2018
Fairoz Khan denied all the charges against him yet the sources told PTI that in his resignation letter, Khan said that he was quitting since the charges against him are denting the image of the party.
Also read: Senior leader Azam Khan might quit SP; may join Shivpal Yadav's Samajwadi Secular Morcha ahead of