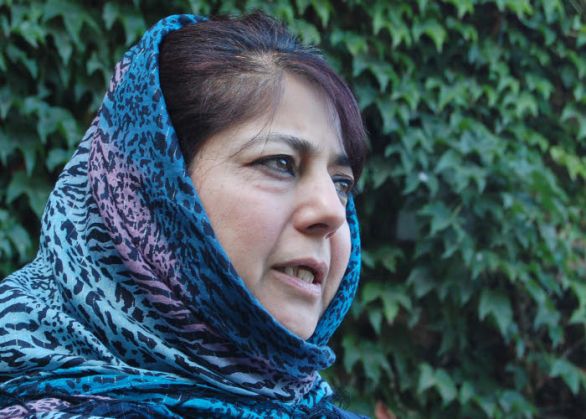 Jammu & Kashmir chief minister designate Mehbooba Mufti will on 17 January chair her first formal meeting of the People's Democratic Party.
"The PDP president has convened a meeting of the extended core group of the party at her residence in the afternoon," a senior PDP leader told PTI.
He said those invited to the meeting include the party MPs, former ministers, and the senior party office bearers.
The state has been under President's rule since January 9 as neither the PDP nor the BJP staked claimed to form the government.
The meeting has been called against the backdrop of reports that Mehbooba is unhappy with the BJP - a party with which Mufti ran a coalition government for 10 months after tying up in the wake of a hung verdict in the J&K assembly elections.
The issues believed to be nagging the PDP leadership range from Sayeed not being given proper respect when he passed away in Delhi on 7 January to a meagre flow of funds from the Centre to the state - which is now under a spell of Governor's rule.
The PDP has 27 MLAs while the BJP has 25 in the 87-member Assembly.
Three days ago, the PDP said it would review the progress made on the 'Agenda of Alliance' between the two parties and Mufti's 'vision' before embarking on fresh government formation in the state.
Against this background, union Finance Secretary RP Watal met Mehbooba Mufti on Thursday. Though the PDP said Watal had met Mehbooba just to express his condolences, the key official of the central government is believed to have explained to her about what has been done by the Modi government and what is in store for the state.
The BJP has maintained that the PDP has to make the first move by electing its legislature party leader before they can extend support to the regional party for government formation in the state.