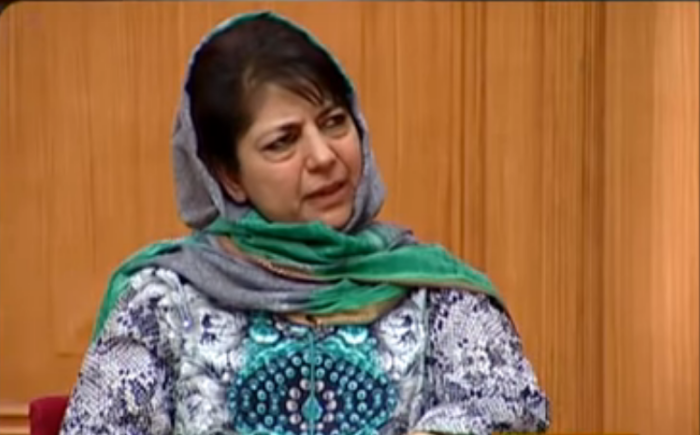 The Bharatiya Janata Party (BJP) has acknowledged the stalemate in relations with Peoples Democratic Party president Mehbooba Mufti in Jammu and Kashmir.
With no official statement yet from the PDP top brass, the suspense over government formation in the state continues. Experts believe that Mehbooba likes to dictate her own terms, which can only mean a change in the dynamics of the BJP-PDP relationship.
Prominent Jammu and Kashmir journalist, Shujaat Bukhari spoke to Catch about the developments in the state's political sphere. In an e-mail interview, Bukhari, who is the editor of Rising Kashmir, elaborated on how this marks a crucial junction in Mehabooba Mufti's political career.
Is Mehbooba Mufti Sayeed uncomfortable about sharing power with the BJP? Is her 'soft-separatist' image the real issue here?
To my understanding, there is no clarity as of now as to what she wants. She has not interacted so far even with her senior colleagues so it would be premature to say. Soft-separatist or not, the PDP certainly drew flak in the Valley for allying with the BJP.
Many termed the PDP-BJP coalition as political suicide. Is Mehbooba trying to take a different route now?
It might not prove a political suicide for the BJP. The BJP got an entry into Jammu and Kashmir and became a part of the power structure in the state for the first time. But for the PDP, the alliance may have been closer to political suicide.
Is Mehbooba trying to pressurise the BJP into doing away with the rotational chief ministership concept?
The BJP will have to deal with a different PDP under Mehbooba. She likes to govern on her own terms and may not give the BJP more space to raise troubling issues such as Article 370. The BJP may find it hard to work with her.
What would be the biggest challenge for the PDP-BJP alliance?
The biggest challenge for the alliance remains the same - to put in place a corruption-free government. They must leave political issues aside and work for a responsive administration. At the same time, the government needs to give the people a sense of security and democratic space that has been choked since 2010. Kashmir is a virtual prison and that needs to be done away with.