Namit Hans
| Updated on: 20 September 2015, 16:25 IST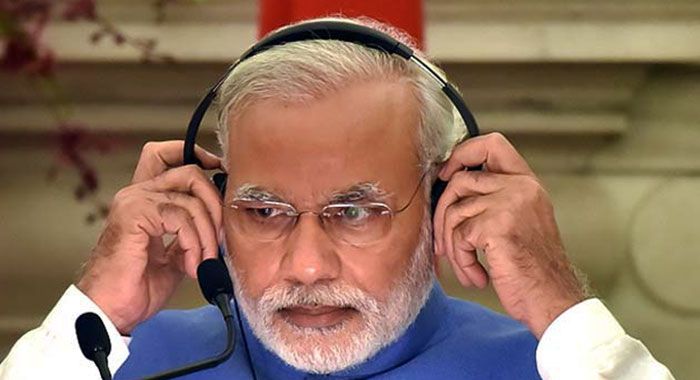 Prime Minister Narendra Modi addressed the nation today for the twelfth time through his popular radio broadcast 'Mann ki Baat'. It was more of a follow-up to all the previous broadcasts, how it has somehow helped the nation and also made him understand people's emotions and aspirations in a better way.
Anyways, Modi and criticism go hand in hand. Just like his any other endeavor, the 'Mann ki Baat' has repeatedly faced attacks and allegations from opposition, detractors and also from honest critiques. It has been regarded as a propaganda just to annexe popular support for his party and to benefit himself politically.
However, amidst all the commotion, sometimes we tend to forget that the broadcast has also made some small yet crucial contributions to the country. Moreover, it comes as a whiff of fresh air to the monotonously redundant Indian politics where a Prime Minister seldom interacts with the nation except for special occasions like Independence day.
Before talking about that, lets take a look at what all Modi talked about on today's broadcast:
PM mentioned the success of his Twitter campaigns like #SelfieWithDaughter and #IncredibleIndia.
He said that it was a matter of pride and exhilaration for him that lakhs of people from around the world had posted photographs with their daughters on the micro-blogging site.
He urged the people to buy more and more Khadi clothes as the occasion of 'Gandhi Jayanti' was coming close.
He encouraged the citizens to buy clay lamps during the festival of Diwali as it is good for the environment and economically helps the poor workers.
In addition, he urged the youth to register themselves as a voter and participate in the election process.
Talking about his 'give it up' campaign, he appreciated the efforts of people and how they showed initiative. He said that it is a 'silent revolution' how people from lower middle class have come forward to be a part of this initiative.
Modi also shared his personal experience of meeting little children during his Varanasi and his interaction with them; how it amused and motivated him at the same time.
The Prime Minister acknowledged overwhelming response of people to his radio broadcast and assured that all their suggestions were observed by him and his team.
Looking at all this, it would be a miscalculation to entirely project the program as a government propaganda strategy. There might be very few instances or perhaps none where PM has directly used the platform for direct political attacks or wooing the voters.
Yes, many a times it has been used to talk about success of government policies, but most of the times he talks about things which probably no other leader in the past has done.
Criticism and dissent is a much needed part of the democracy and it shall be welcomed. But, it is also important to appreciate the positive efforts by our leaders and focus on their work without any prejudice.
As he mentioned in today's broadcast that it is important that the people of this country as well as members of parliament have started debating about cleanliness for the first time, even though they are criticising his party.