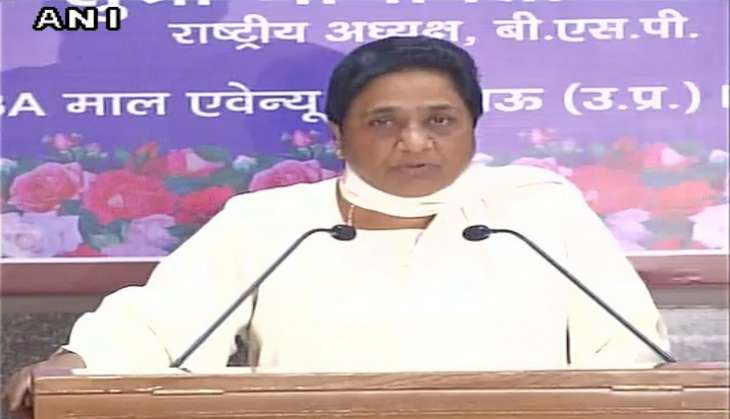 Bahujan Samaj Party supremo Mayawati, in a press conference held in Lucknow, on 3 January, announced the list of candidates for the upcoming assembly elections.
According to reports, 87 candidates are from Scheduled Castes (SCs), 97 are Muslim candidates, 106 from Other Backward Classes (OBCs). Other than this, 66 Brahmin candidates, 36 from Thakur community and 11 other upper caste candidates have received BSP tickets to contest in the upcoming elections.
While addressing the media, Mayawati demanded an apology from Prime Minister Narendra Modi for the demonetisation move. She said that PM Modi should seek forgiveness for making people undergo much distress and added that the note ban drive is causing misery even after the end of the 50-day period that the Prime Minister had asked for.
"Modi has only been repeating the promises made during the 2014 General Election and I urge the people of UP not to fall to these dreams," the Bahujan Samaj Party leader said.
Mayawati also termed BJP's Parivartan rally in Lucknow as a "complete flop". She said, "people were ferried and workers filled the audience."
"The poor, the middle class, farmers and the working class expected some relief in form of loan waivers and free houses but nothing like this happened," an international news agency quoted Mayawati.