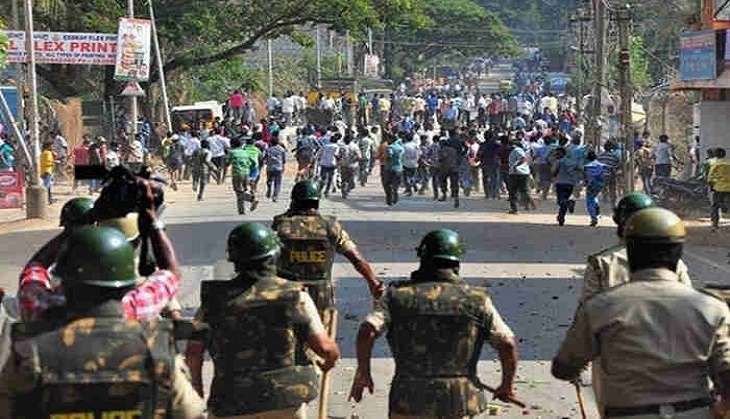 A petition was today filed in the Allahabad High Court seeking a Central Bureau of Investigation (CBI) inquiry into the Mathura violence.
Petitioner Ashwini Upadhyay told the High Court that the state administration was not probing the matter and the state investigating agency was trying to suppress it as well.
He added that Mathura Superintendent of Police, Mukul Dwivedi's phone and calls made were not being checked.
The High Court has scheduled the matter for hearing on 13 June.
Upadhyay approached the Allahabad High Court after the Supreme Court earlier on 7 June refused to entertain a plea seeking a CBI probe into the matter.
Justice Amitav Roy observed that the matter is pending in the Allahabad High Court and the petitioner was bypassing the matter through this PIL.
While refusing the plea, the apex court said it is a right of the state government to recommend a CBI probe and even the Centre cannot order the same on its own.
The Uttar Pradesh government earlier on Tuesday stopped its inquiry into the Mathura violence and instead ordered a judicial probe.
The Supreme Court had earlier this week noted that 'the Centre cannot impose the CBI on a state government' and refused to entertain a plea seeking CBI inquiry into the circumstances of the armed conflict between squatters and the police at Jawahar Bagh public park in Mathura on 2 June that led to the death of 25 civilians and two senior cops.
-ANI