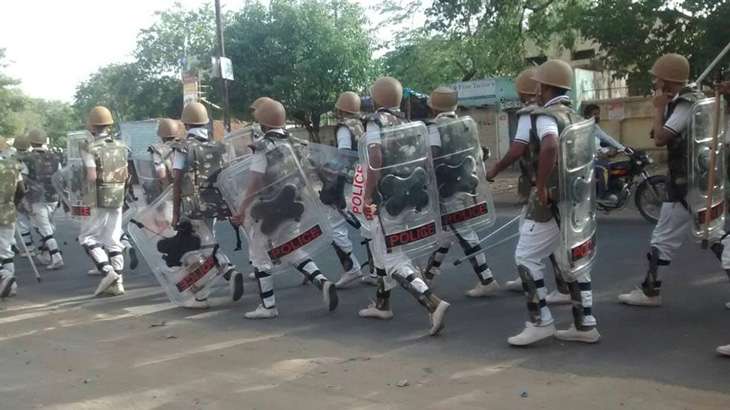 According to the Uttar Pradesh government, it is the police who are to be blamed for the ambush which took place last week in Mathura by armed members of an obscure cult, NDTV reported.
The Akhilesh Yadav government, in a report to Union Home Minister Rajnath Singh, said that the police had failed to assess the dangers of dealing with the cult, and denied any political interference as alleged by the opposition parties. The report mentioned suspected links to Naxals because of the quantity and type of weapons used by the cult - Swadhin Bharat Vidhik Satyagrah.
Twenty-four people - including two senior police officers - were killed on Thursday evening after the cult used grenades, guns, and swords during the two-hour clash which also resulted in the death of the Ram Vraksha Yadav - the head of the cult.
BJP has alleged Akhilesh Yadav's uncle, Shivpal Yadav, who is a Cabinet minister, to be a patron of the cult which moved into the 260-acre park in 2014. Shivpal Yadav has denied any links to the cult, demanding that the BJP "either prove its allegations or apologise publicly," NDTV reported.
The cult ran a secretive township complete with a pseudo-government, army, court and a prison where torture was the norm, senior police officers have said, according to reports.