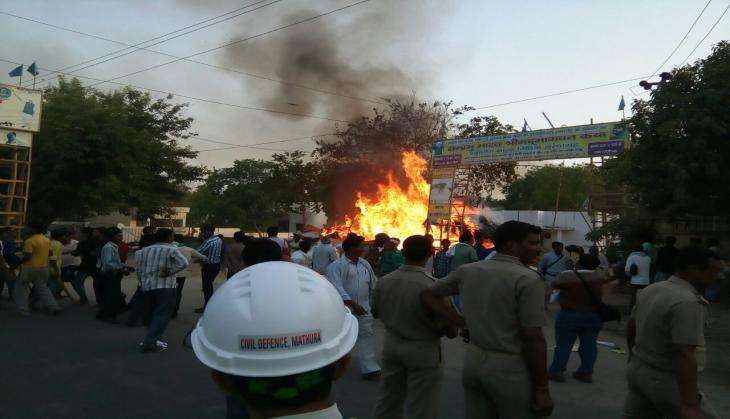 Postmortem reports of Mukul Dwivedi, Superintendent of Police and Station House Officer Santosh Kumar, who were martyred during the violence in Mathura's Jawahar Bagh have reveaed that Dwivedi lost his life after he was beaten up ruthlessly and suffered multiple injuries on the skull.
SO Santosh Kumar, on the other hand, died after being struck by an AK-47 rifle bullet. He sustained bullet injuries on his face and body.
After this revelation, it is being considered that Ram Vriksha Yadav had his 'satyagrahis' prepared well in advance to combat the police.
Acording to a Pradesh18 report, the 'satyagrahis' were equipped with hand grenades, automatic weapons, country-made pistols, and land mines.
So far, 26 rioters have been killed and Mathura has been converted into a temporary cantonment with troops stationed all over the city.