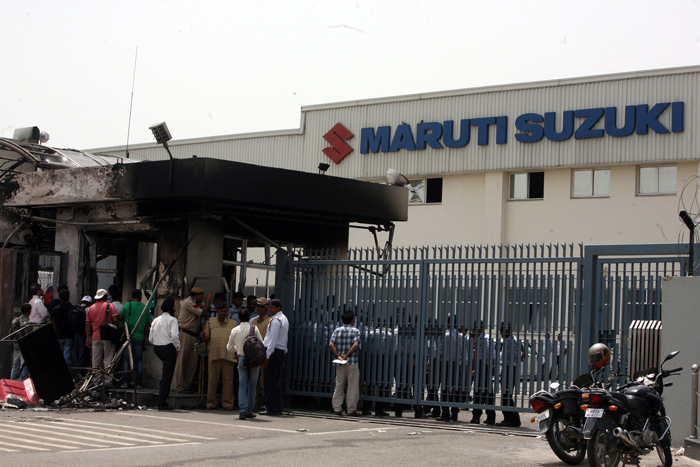 Maruti Suzuki India, which had arrived at an understanding with the striking workers earlier when it announced a wage hike, might be facing a bigger problem.
The company's decision to exclude the contractual workforce from getting the wage hike saw a protest by non-permanent workers in front of the plant gate today morning.
The protesting contractual workers of the plant, who form a majority of the workforce, were lathi charged and beaten by the police and 20 of them were detained.
"After the morning lathi charge, the environment at the plant is very tense. The workers are demanding equal work, equal pay which is what the law says too. Right now the workers and management are at odds on the issue," said Manu Kohar, the lawyer representing the workers.
According to Shyam Bir of Inqualbi Majdoor Kendra, who has been associated with the workers, the permanent workers have also joined the protest and have given an ultimatum to the company that if their demands aren't met and the arrested workers aren't released by 4 pm today, they will take concrete action.
A similar situation was seen in 2012 in the plant when workers protested against the management for wage increase and permanent employment. An HR executive was killed and production was halted for some time.
Text by Ishaan Kukreti