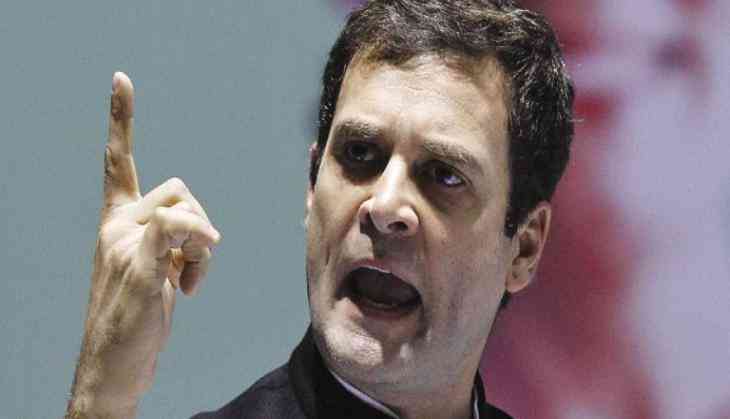 Congress leader Rahul Gandhi on Thursday said that Prime Minister Narendra Modi believes in the same ideology as Mahatma Gandhi's killer Nathuram Godse at his constituency in Kerala during a protest against the Citizenship Amendmant Act (CAA).
Rahul Gandhi, the Congress MP from Wayanad, launched an attack on Prime Minister Narendra Modi over the CAA and stated that he was forcing Indians to prove they are Indians. He added that the Prime Minister was so 'full of anger' that he didn't understand Mahatma Gandhi's idea of each following their own belief.
Also Read: Inspired by PM Modi's 'hard work', Saina Nehwal joins BJP
"Today an ignorant, uninformed man is trying to challenge this. He is so full of anger that he doesn't know what India's strength is. His ideology is the same as Godse. Narendra Modi and Nathuram Godse believe in the same ideology. There is no difference. Except Narendra Modi doesn't have guts to say he believe in Godse," Rahul Gandhi said.
"Indians are being made to prove that they are Indians. Who is Narendra Modi to decide who is an Indian? Who gave Modi the licence to ask for my Indianness? I know I am an Indian and I don't have to prove it to anyone. Likewise, 1.4 billion Indians do not have to prove that they are Indians."
Paying homage to the father of the nation on his 72nd death anniversary today, he stated, "It was a day when one of the greatest men ever born in India was taken away from us. He was taken away by a person who was consumed by hatred. Nathuram Godse tried to kill Gandhi a number of times. And he succeeded in it. Godse hated Gandhi because he was in search of the truth."
Rahul Gandhi led a protest march on Wednesday against the amended Citizenship Act in Wayanad, his Lok Sabha constituency.
Also Read: Delhi Assembly Elections 2020: BJP's Amit Shah dubs Arvind Kejriwal as 'biggest liar' he has ever seen