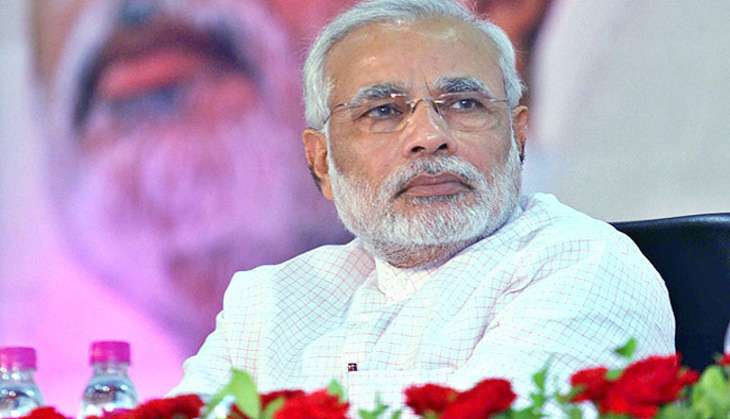 Prime Minister Narendra Modi addressed the nation on 25 September, in the 24th edition of his popular radio programme, Mann Ki Baat.
Here is a breakdown of his speech:
Uri attack
PM Modi paid tribute to the 18 martyred soldiers who were killed in Uri on 18 September.
"The terrorists won't be spared. We have full faith in our army, with their valour they will fail any attempt made against the country and ensure that the 1.255 billion people of India live in peace," he said.
Kashmir unrest
PM Modi lauded the efforts of the people of Kashmir, saying that they had begun to identify the anti-national elements.
"Today, I especially want to speak to the people of Kashmir. Gradually, people of Kashmir have started identifying the anti-national elements," he said.
He said that as the people of Kashmir come to terms with the reality, they have started distancing themselves from such forces. "They are now walking on the path of peace", he added.
He also urged for peace in the region. "We all know peace and unity is solution to the problems and way to growth and development. we have to touch new heights of success. we will come together and find a solution to the problem."
On the current pulse of the nation
The PM revealed that a student of Class 11, Harsh Vardhan, had reached out to him on social media after the Uri attack.
"People present various ideas on social media. A class 11th student named Harsh Vardhan came up with a unique idea," he said.
Harsh had written:" Afterall what can a school going student do? So, I pledged to study for extra three hours everyday to be a good citizen to serve the country."
PM Modi lauded Harsh's suggestion during the address. He said: "Dear Harsh Vardhan, I am delighted to see that such a young man can think so deep amid all this outrage. But at the same time I would like to add that this public sentiment is priceless. This is a symbol of country's consciousness."
PM Modi recalled the words of Lal Bhahadur Shastri who was leading the nation during the 1965 war.
"At that time when everyone was full of patriotic and nationalistic feeling,Shastriji beautifully touched upon this sentiment of the country by giving the slogan "jai jawan, jai kisan" and inspired people to work in the interest of the country," he said.
"Next week we will be celebrating Durga Puja and Navratri. These festivals are a symbol of our unity, harmony and strength," he said.
India's performance at Rio Paralympics 2016
PM Modi also dedicated a part of his mann ki baat to the athletes of Paralympics who have remained ignored despite historic performances.
He quoted Deepa Malik, the first Indian woman to win a medal in the Paralympic Games with her silver medal in the shot put event. "Deepa Malik after winning her medal said that with this medal she had defeated disability and I can never forget her words," PM Modi said.
"Several people who wrote on @mygovindia and the 'Narendra Modi App' urged me to talk about Paralympics. The medal winners including Deepa Malik and Devendra Jhajharia have made the whole country proud. I came to know that some of these paralympians broke the records held by normal athletes. I want to tell the country through the 'Mann ki Baat' that my government will empower these paralympians," he said.
Swachh Bharat Abhiyaan anniversary
Recalling the 2 October 2014 launch of the Swachh Bharat Abhiyaan, PM Modi said: "I had said it is a step towards cleanliness. Today, we can see that everyone has taken a step forward towards that."
Use the number 1969 to know about progress of Swachh Bharat. The number can also be used for requesting work in your area," he said. The PM also urged the youth to suggest relevant startups under the 'Waste to Wealth' model.
Deen Dayal Upadhayaji centenary celebrations
"Today, 25 September is the birth anniversary of Pandit Deen Dayal Upadhayaji. His centenary year is beginning from today. Pandit Deen Dayal Upadahayaji defined the political ideology which is followed by millions of workers including myself, " he said.
The road that has been called as "Race Course Road" since British times has been renamed as "Lok Kalyan Marg" to commemorate the birth centenary of Pandit Deen Dayal Upadhayaji.