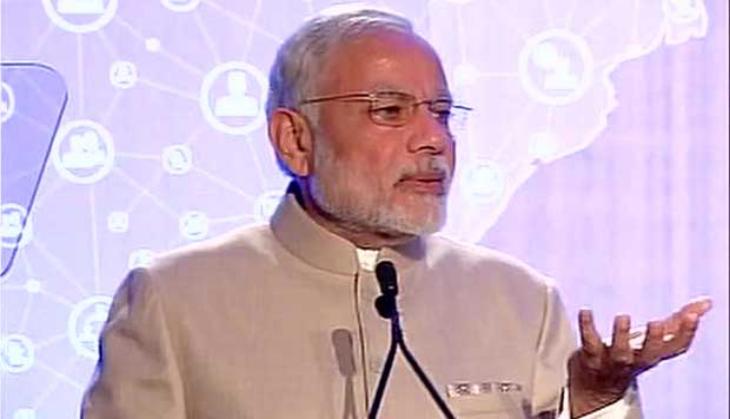 Prime Minister Narendra Modi addressed the nation in the 20th edition of his radio programme 'Mann Ki Baat' and talked about conserving water and saving trees in the wake of rising temperatures. He began the address saying that he is 'always excited to talk to the people of this nation.'
The prevailing heat waves are wreaking havoc all across the country and expressing his concern on the same, PM Modi said, "Temperature is rising and tension started with the news of monsoon getting delayed by one week. There is a hope that temperature will fall, but it is rising day by day."
"Protecting water and forests is our duty. So many states have undertaken wonderful efforts to mitigate the drought. I got an opportunity to meet the Chief Ministers of drought-affected states. I decided to meet every CM individually as opposed to calling all CMs together," he added.
Appealing to people to deal with the drought appropriately, PM Modi said that Jan Bhagidari (public participation) is also vital.
"We feel refreshed after splashing water on our faces whenever we feel tired; it is a precious gift from God. I appeal to the citizens to pledge that they will not waste water in June, July, August, and September this year," he said.
Talking about the increasing global habit of using cashless transactions, the prime minister said that the concept of a cashless society may turn out to be a success.
"There was a time when there was the barter system; no coins or currency notes were available in ancient times. Gradually, coins and currency came in. But now times have changed and people are moving towards a cashless society. The world is moving towards a cashless society and more technology is being used. The concept of cashless society may turn out to be a success," he said.
PM Modi also shared his thoughts about the Rio Olympics which are to be held in 2016.
"An atmosphere should be created in the nation to encourage our sports persons who are going to Rio Olympics 2016. When we talk about the Olympics we do feel sad at the medal tally. But we need to create the right atmosphere to encourage athletes," he asserted.
Results of various education boards were declared in May and PM congratulated students on their scores and expressed his elation at the stellar academic performance of girls. He also had a few words of encouragement to those who couldn't clear their exams.
"Congratulations to all the candidates for their scores. Happy to see girl students shine. For those who did not clear and succeed, life does not stop here. There is a lot to do. Want to request all parents and guardians to accept their children's results with a sense of satisfaction and motivate them for future," he said.
Prime Minister Modi used the platform to talk about Yoga too. He said: "Poor families have to spend too much for health issues. There is no cost involved in being healthy. Prevention is better than cure. Yoga Day on 21 June is not merely an event, it inspires to include it in our daily routine for 20-30 min."