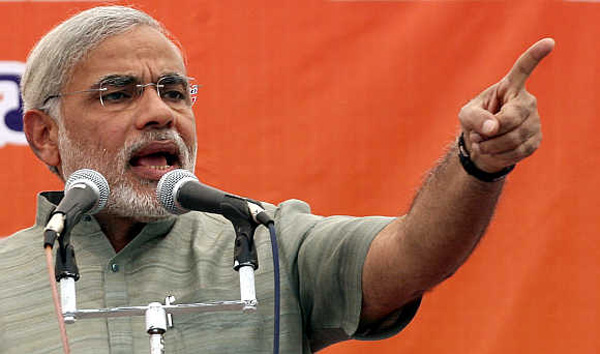 Prime Minister Narendra Modi has addressed the country today in his monthly radio program Mann ki Baat.
Read some of the updates below:
Today India and South Africa are playing the 5th ODI. Both teams won two matches so it'll be an interesting match. My best wishes
A student from Kerala was called by AIR & she shared her feedback on #MannKiBaat. This is inspiring & other Kendras must try to do same
Some girls from Kerala asked me to talk about organ donation. Devesh from Delhi called and shared the same sentiment
Organ donation is an important issue. The need for kidneys, heart and livers is high but less number of transplants happen
Some states have taken a lead on organ donation and made processes simpler. Tamil Nadu has done well in this
This is a festive season. In this one more festive occasion is India Africa Summit
India and Africa have many similarities. So many people of Indian origin have been staying in Africa
PM lauds MPs for their active participation in Sansad Adarsh Gram Yojana
Shri Karia Munda has adopted a village in his seat. He started visiting the village and instilled life in systems and machinery
In Andhra Pradesh, Shri Ashok Gajapati Raju urged students to teach the elders of the village. So many people gained from the lessons
Shri CL Ruala, from Mizoram has actively participated in Sansad Adarsh Gram Yojana
How can it be possible that there is 'Mann Ki Baat' and I don't talk about cleanliness
Want to thank the media for their efforts towards a clean India
PM praises NDTV's 'Banega Swachch India' campaign in his speech
Had talked about menace of corruption, in seeking jobs. We'd thought of abolishing interviews for some jobs
Government has completed whole process to do away with interviews for low rank jobs; It will come into effect from January 1,2016
We will launch important schemes before Dhanteras. We have come up with 'Gold Monetisation Scheme'.
I will introduce this scheme that provides financial security to all in the coming weeks
We are also bringing in the gold coin with Ashok Chakra on it.
For India's unity Sardar Patel made great efforts
India is characterised by diversity. And this is our pride. Shanti, Sadbhavana and Ekta are key to progress
For latest news updates, check out Catch Live