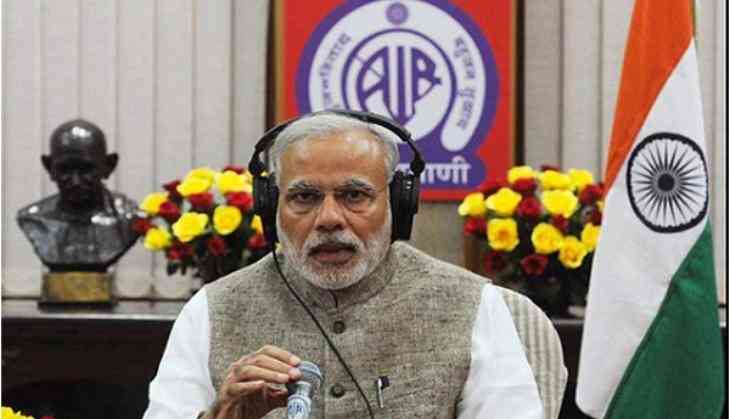 On the occasion of completing a successful three years of monthly radio address Mann Ki Baat, Prime Minister Narendra Modi on 24th September has addressed the nation 36th time with the show and said that he has tried to keep his monthly radio address Mann Ki Baat away from politics.
Mann Ki Baat is an apolitical and interactive broadcast focusing on welfare and well-being of the people.
Delivering the 36th edition of his monthly radio broadcast programme 'Mann ki Baat', Prime Minister Modi said, "The Khadi Ashram has remained non-functional for so many years. Now as we have revived the Khadi industry, now the poor Khadi workers can look forward to a livelihood from this indigenous industry. We should take the Khadi revolution forward. This Gandhi Jayanti, let us buy a Khadi product and light the lamp of prosperity in the lives of the poor."
Here are the excerpts from PM Modi's speech:
PM Modi began his address by saying that the three-year journey of "Mann Ki Baat" is in fact, a journey of our countrymen, their emotions and feelings.
PM Narendra Modi talked about how three years of Mann Ki Baat has integrated every section of society.
In his 35th address to the nation, the Prime Minister had said that violence in the name of faith will not be tolerated referring to the violence in Haryana that broke out after Dera Sacha Sauda chief Ram Rahim was convicted of rape by a CBI court.
He called on the nation to buy Khadi products and light the lamp of prosperity in the lives of the poor during the celebration of Gandhi Jayanti.
He acknowledged the people's effort towards cleanliness drive, saying he was delighted to see the support being extended to the SwachhataHiSeva movement and added that people are actively contributing to a Swachh Bharat.
PM Modi also thanked the media for its support in furthering the message of cleanliness.
He remembered stalwarts of the Indian freedom struggle PM Modi said: "Great leaders like Mahatma Gandhi, Jayprakash, Deendayal Upadhyaya, all were connected to people".
He acknowledged the contribution of Nanaji Deshmukh devoted his life towards the betterment of our villages.
PM Modi urged people, especially youngsters, to discover the wonders of Incredible India in the months to come.
-With ANI inputs.